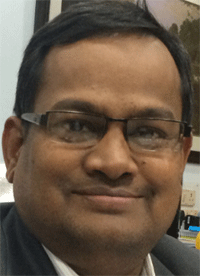 Bhubaneswar: Bishnupada Sethi Chairman Odisha Hydro Power Corporation (OHPC) is happy that after renovation and modernization, Unit No.1 of Balimela Power House has been successfully test synchronized on 10 April.
Mr.Sethi talked to the engineers of the Power House and took stock of the latest position. He was continuously monitoring the renovation process.
On completion of trial run, this generating unit will be declared ready for commercial operation very soon.
Unit-1 is now equipped with state-of-the-art technologies like modern digital control system, numerical protection and SCADA system. It is to mention here that Unit-2 was earlier successfully synchronized after completion of its R&M work and the same unit is in commercial operation since 29 December, 2021.
Balimela Power House (Capacity of 6x60MW +2x 75 MW= 510 Mega Watt) at Balimela, in Malkangiri District, a leading hydro power station of the state started generating electricity since August 1973.
Renovation and modernization of 06 generating units i.e. Unit 1 to 6 was planned to be executed in phased manner due to obsolescence of technology, non-availability of spare parts and failure of different machine components. Accordingly, EPC contract for R&M of 6 Units of BHEP Balimela was signed with BHEL (A Govt. of India Enterprise) on 23 September 2016.
Units 1 & 2 of Balimela Power House, after rendering continuous service for more than 44 years have undergone Renovation & Modernization (R&M) in the first phase.
In order to enhance the efficiency and reliability of the power units, complete replacement of electro-mechanical parts and control system has been carried out along with the refurbishment of the existing water conductor system.
The successful R&M of Unit- 1 & 2 will have a positive impact on financials of OHPC. Reliable power generation from these Units will contribute to stability of the Odisha Grid as well as smooth management of peak load demand.
Due to sustained and coordinated efforts of OHPC Authority, Engineers, Officers and Staffs, two Units at Balimela power house have been successfully renovated and modernized with latest technology.
Soon Unit No 3 & 4 will be taken for R&M work. It is worth mentioning that it is a committed & relentless endeavor of OHPC to serve the state and provide cheapest and green hydro power to the consumers of the state.