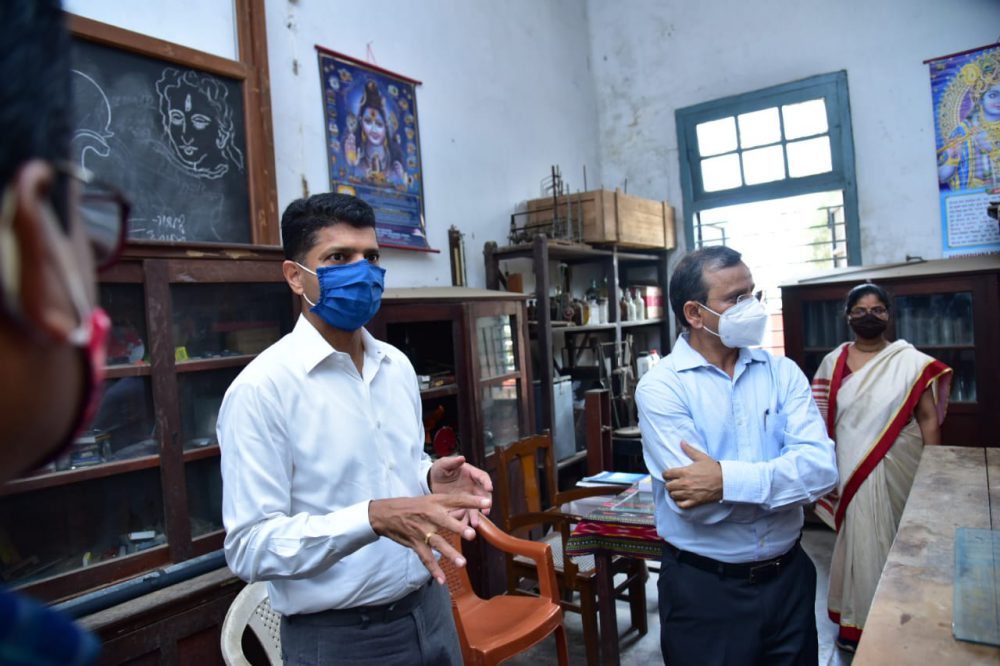 Balasore: Chief Minister Naveen Patnaik has announced a special Package of Rs.155 Crore for comprehensive development of Balasore Urban Zones.
After Team of Top Mandarins presented a report on comprehensive development program for Balasore District to the Chief Minister, he took the decision.
Chief Secretary Suresh Chandra Mahapatra told Media after a visit to the coastal district, which requires overall development.
Secretary to Chief Minister VK Pandian, Secretary Works Krishan Kumar made whirlwind visit to the District.
Mr.Pandian visited the school and talked to teachers for modernization of the School System.
Secretary 5T is seen taking lot of interest in development of School Education in the State, said a senior official of School and Mass Education Department.
Team made an assessment of the basic requirements for all-round development of the city.
Replying to the media query after the visit and review Chief Secretary Mr. Mahapatra said that the Urban Zones require comprehensive development and accordingly the report will be prepared and presented to CM soon.
Team visited several places of the city and talked to officials and citizens to know their requirement.
City Lighting and Road Network requires attention of the State Government.
During the visit, citizens pressed for City Lighting and Road Development and Team of Mandarins promised to take the issues with Chief Minister.
After that CM announced a package for the Balasore District, officials say.