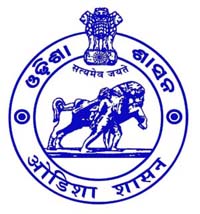 Bhubaneswar:Anticipating a massive flood in the Subarnarekha River system, the State Government on Sunday delegated Special Relief Commissioner (SRC) power to Balasore District Collector.
The Government has also placed a helicopter with the Balasore district administration for dealing with any emergency caused due to high flood.
"Under orders of @Naveen_Odisha @CMO_Odisha @SRC_Odisha delegates powers of SRC to @DBalasore to manage the emergency situation arising outof the high floods in Subarnarekha. Further HCM @Naveen_Odisha ordered to place one helicopter with @DBalasore for dealing with the emergency," SRC PK Jena said in a tweet.
Mr.Jena said high flood is expected down stream of Subarnarekha following the release of around 6 lakh cusecs of water from Galudih barrage by Jharkhand through 16 gates following heavy rainfall.
Subarnarekha is flowing above the danger level and is rising at Jamsholaghat. Against the danger level of 49.15 metres the river is flowing at 53.34 metre at Jamsholaghat and is rising at 12 PM.
At Rajghat, Subarnarekha though is flowing below the danger level but is rising. At Rajghat the river is flowing at 9.62 metre against the danger level of 10.36 metre and is rising.
At Panposh, the Brahamani river is flowing 177.65 metre against the danger level of 178.42 metre and is rising and at Jenapur the river is flowing 20.89 metre against the danger level of 23 metre and is rising.
The SRC said the Budhabalanga is on a declining trend and hoped that it would not be a cause of concern. Similarly, Baitarani River is flowing at 18.95 metre at Akhuapada around one metre above the danger level and expected that the falling trend would start within two to three hours, he stated.
He said 40 additional operational teams of NDRF, ODRAF, and Fire Services have been sent to Balasore and Mayurbhanj for relief and rescue operations.
The impact of the high flood would be felt in Baliapal, Bhograi, Jaleswar and Basta. The high peak flood will remain till the evening of Monday, he said.
"The impact of the flood will be more severe compared to the flood in 2008. There is a possibility of the situation getting worse, so we need to remain alert. Involve all PRIs (Panchayati Raj Institutions), women SHGs (Self Help Groups) and evacuate as many people to safe places from the probable inundation areas," said Mr.Jena.
Both the district administrations are taking steps for the evacuation of people from low-lying areas in view of the flood situation.
Mr.Jena said, meanwhile the flood situation in the Mahanadi River system has improved and it will further improve in the next couple of days.
Meanwhile, the death toll in rain and flood-related incidents rose to six, with rescue teams recovering bodies of at least two persons in the Kuchinda area of Sambalpur district.
As per reports, the bodies of a 50-year-old man and his 53-year-old brother-in-law were fished out of water on Sunday, more than 12 hours after they were washed away while crossing a flooded road in Sambalpur district.
Tapas Nayak and his brother-in-law Pratap Patel of Gunduruchuan village under Jamankira block of Sambalpur district had gone to Laida to distribute cards inviting people for a post-funeral ceremony when they were washed away at Naktipal on Saturday evening. The car with the bodies of the two was found on Sunday morning, a few metres away from the place where they were washed away.
In another incident, 35 passengers travelling in a motorised boat had a providential escape when their boat was washed away due to strong currents in Mahanadi River at Mahakalapada area of Kendrapara district on Saturday.
The motor of the boat developed technical glitch while it was enroute Bahakuda from Paradip. Later, policemen from Jamboo marine police station rescued the passengers using an interceptor boat.