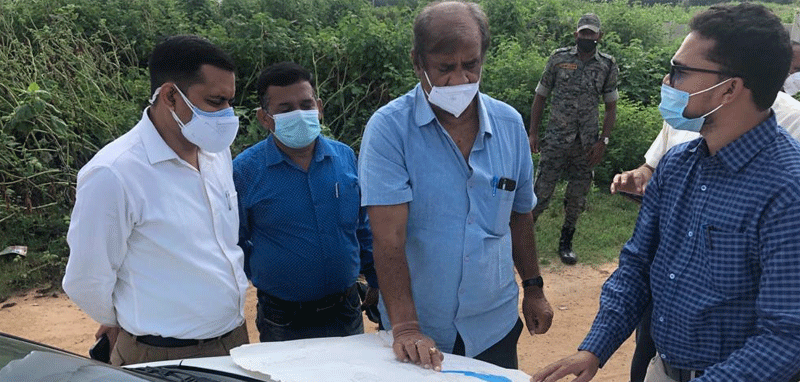 Balangir: The State Government will set up a District Science Centre and Planetarium in Balangir town with a budget of about Rs 21.5 crore.
Science & Technology Minister Ashok Chandra Panda visited the site at Suryanagar near Talpalli today with his department officers. He said the construction work will be started very soon which will be completed within 30 months.
The Science Centre will have an outdoor park with display of science concept models and exhibits.
Similarly, the building will have digital and physical interactive models on physics, chemistry, biology and mathematics including fun science for children, the Minister said.
The planetarium will conduct shows on various thematic areas of the universe, evolution and space expedition etc. The establishment of the Centre will encourage inculcate scientific temper among students in particular and public in general, he said, adding the project will also help in eradication of superstitions and black magic etc.
The Minister also distributed marriage incentives of Rs 2.5 Lakh each to 8 PwD couples in a programme organized in the Collectorate Conference Hall and District Collector Chanchal Rana was present.