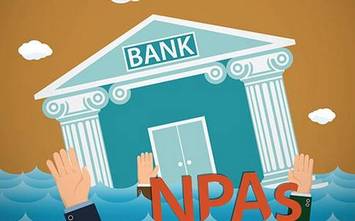 Bhubaneswar: The spectre of bad loans, which haunted the banking sector after the two distinct waves of the Covid-19 Pandemic since March 2020, continues to rise and threatens the Banking Sector in Odisha.
With the cases of non-payment of loans on rise, the non-performing accounts (NPA) amount has risen to over Rs.13,000 Crore for which Bank authorities are expressing serious concern.
Over the years, NPA of the State is experiencing high rise and Banks are facing problems to recycle the funds. Non-Repayment of Loans has resulted in mounting overdue and rising NPA.
While NPA was Rs.11,339 crore as on 31 March 2021, it has risen to Rs.12,852 crore as on 30 September, 2021. By 31 December, it had crossed Rs.13,000 crore, officials say.
Programs like Prime Minister Employment Generation Program (PMEGP), National Urban Livelihoods Mission (NULM), Self Help Group (SHG), the NPA Percentage is too high and Banks are facing challenges to recycle their funds.
The alarming rise of NPA has put the banking sector in a spot and the issue was raised in the recent State Level Bankers Committee Meet.
The sector has requested the State Government to come to their rescue and urged for a joint strategy to improve recovery performance for better recycling of funds.
While banks have advanced Rs.2.43 lakh crore in the State, increase in priority sector lending portfolio and non-repayment of loans is one of the major causes of rising NPA, the officials said.
Alarmingly, nearly 10 percent of the total priority sector lending has turned into NPA, causing serious concern among the banking sector.
So far PMEGP lending is concerned, NPA is more than 18 percent, in case of NULM it is more than 11 Percent and so far as SHG is concerned, it is nearly 9 Percent.
The State Government is harping on more advance to SHGs and during 2021- 22 target for Mission Shakti credit linkage is fixed at Rs.6,000 Crore with a coverage of 2.8 lakh SHGs.
Hence, the average loan size per SHG comes to Rs.2.14 lakh and under the 5T mandate, the State Government in the Department of Mission Shakti has set the target the loan size at Rs.4 Lakh per SHG.
However, with each quarter, it is seen that NPA level is on the rise as far as SHGs are concerned.
Under this backdrop, Joint Strategies are needed both by the state Government and Bankers to improve the recovery position.
Secondly the banks will have to stimulate the recovery measures to curtail down the growing NPA s with the help of the State Government, officials say.
Proper monitoring and handholding support is also required to restrict fresh slippages with the help of State Government machinery, pointed out a senior Bank official.