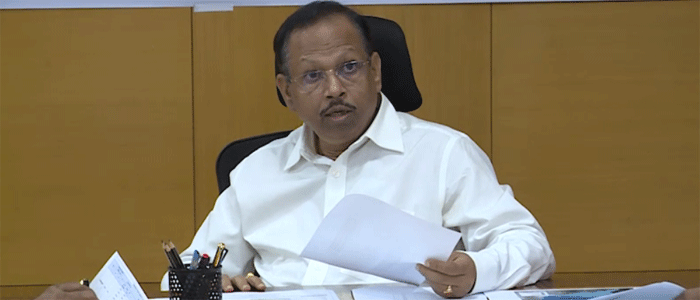 Bhubaneswar: Crops on over 1.24 lakh hectares of land have sustained 33 per cent or above loss due to flood and heavy rainfall in 22 districts of Odisha in August 2022.
Special Relief Commissioner (SRC) PK Jena has issued a detailed notification on the crop damage recently.
"The State Government do hereby declare crop area of 124,474.61 hectares in 3224 villages under 901 Gram Panchayats of 93 Blocks and 29 wards of 7 ULBs in 22 Districts as affected by floods & heavy rain occurred in August, 2022 having sustained crop loss of 33% and above based on the field verification reports received from the Collectors," read the notification.
Out of the total 1.24 lakh hectares of damaged crop area, about 1 lakh hectares is rainfed area, 23,638 hectares is irrigated area and 175 hectares are perennial crop area, it said.
The highest 34,859 hectares of crop area was damaged in Cuttack district, followed by Puri district where standing crops in 25,058 hectares have been damaged.
While 15,914 hectares of crop was damaged in Jajpur district in the flood, 12,732 hectares of crop in Bhadrak district and 10,278 hectares in Khurda have been damaged in the heavy rain and floods.
The other districts where crop damage has been reported include Angul (1568 ha), Balanagir (579 ha), Bargarh (646 ha), Boudh (1762 ha), Jagatsinghpur (4,015 ha), Jharsuguda (265 ha), Kalahandi (1840 ha), Kandhamal (24 ha), Kendrapara (2202 ha), Koraput (297 ha), Mayurbhanj (949 ha), Nabarangpur (98 ha), Nayagarh (4,113 ha), Sonepur (605 ha) and Sundergarh (69 ha).
As per the report submitted by the Collectors, relief assistance will be paid to the affected farmers, sources said.
As per norms, agriculture input subsidy will be provided to the small and marginal farmers who have sustained crop loss of 33 per cent and above Rs 6,800 per hectare of land in rain-fed/non irrigated areas, Rs 13,500 per hectare of land in areas under assured irrigation, and Rs 18,000 per hectare for all types of perennial crops.
The agricultural input subsidy to any affected farmer shall not be less than Rs 2,000 for perennial crops and Rs 1,000 for other crops, it says.