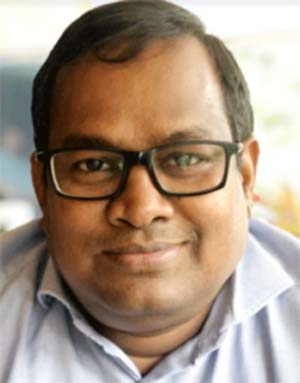 Bhubaneswar: To ensure proper implementation of its recommendations, the Supreme Court Committee on Road Safety (SCCoRS), has appointed an agency to conduct an audit study on road safety.
The Committee has appointed Delhi Integrated Multi-Modal Transit System Ltd., Delhi (DIMTS) to assess the extent and quality of the actions taken by the States to implement the directions by the SCCoRS.
DIMTS will carry out this assessment of three States i.e. West Bengal, Odisha and Goa. The SCCoRS will hold a project initiation meeting on April 19, 2022 at 11 AM through VC for Odisha wherein the agency will make a presentation on audit process and information requirements from each stake holding Departments and other support required as part on ground data collection and verification.
Principal Secretary Transport, Bishnupada Sethi has urged concerned line departments to facilitate required information support to the DIMTS for the audit. Sethi asked the Housing and Urban Development Department to instruct the Municipal Commissioners to attend the meeting.
Joint Commissioner Transport (Road Safety), Sanjay Kumar Biswal has been nominated as Nodal Officer to facilitate and connect the Consultant's Team with the officials of the state Departments to carry out the audit study on Road Safety.
Other Departments have been requested to share the name, designation and contact no. of authorized persons with whom DIMTS will interact.
Departments were also requested to provide the action taken report of the letter of SCCoRS by April 14 to the Transport Commissioner for compilation by the lead agency. The lead agency will submit the compiled report to the Transport Department by April 16, the Principal Secretary said in a recent letter.
As reported by the Crime Branch, during the year 2021 there is an increase in fatalities by about 7.24% compared to 2020. During 2021, a total 10,984 road accident cases were reported in the State in which 5,081 people died and 9,782 people were injured. In the year 2020, 10,984 road accident cases were reported in the State in which 4,738 people died.
There has been a steady increase in the number of fatalities in Odisha due to road accidents from 3,931 (year 2014) to 5,081 (year 2021), an increase of about 29% during the period.
It was the direction of the Supreme Court Committee to reduce fatalities by 50% by 2020 taking the year 2014 as base. However, instead of curbing down the fatalities, the numbers go on increasing. Therefore, the Road Safety Audit will be conducted on some major and accident-prone roads of the State, sources said.