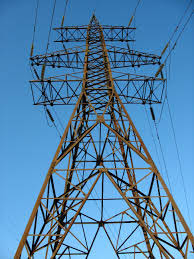 Bhubaneswar: Odisha is the first State in the country to implement power sector reforms with the enactment of the Orissa Electricity Reform Act, 1995. Due to such reform, the Aggregate Technical and Commercial (AT&C) loss has come down from 57 per cent in 2000 to 26 per cent in 2022.
This was informed by Energy Minister Pratap Keshari Deb in the Odisha Legislative Assembly on Friday.
Informing about some major outcomes of the power sector reforms, Mr.Deb said, "Odisha is a power surplus state now. Around 2000 MW generation capacity has been added in the last two decades in the form of 1320 MW thermal capacity by OPGC, 560 MW of renewable energy capacity & 109 MW of small Hydro capacity."
Similarly, he said, the number of 33/11 KV sub-stations have gone up from 448 to 1,135 while the number of distribution transformers have also increased from 40170 in 2000 to 2,70,583 in 2021.
The number of EHT (extra high tension) Grid Sub-station in the State has been increased from 58 to 178. Similarly, the EHT capacity has also increased from 4,235 MVA to 24,420 MVA. As a result, the Odisha Power Transmission Corporation Ltd (OPTCL) has achieved 99.9 per cent transmission system availability which is one of the best in the country, said the Energy Minister.
He further informed that around 97 per cent households in the State have been electrified under various schemes launched by both State and Central Governments.
Odisha has one of the lowest power purchase costs with no retail tariff hike from the financial year 2002 to 2010. The retail tariff has been increased by Rs 2 in the last 20 years and by only 80 paise in the last 8 years. Industrial tariff is also amongst the lowest in the country, Mr.Deb claimed.
Stating that the State is prioritising the use of renewable energy, he said Odisha has been able to meet 98 per cent of the RPO target in FY 2021-22."Odisha has set examples in the past in restoration of power supply in the quickest possible time following cyclones like Phailin, Hudhud, Fani, Amphan, Yaas etc.," he added.