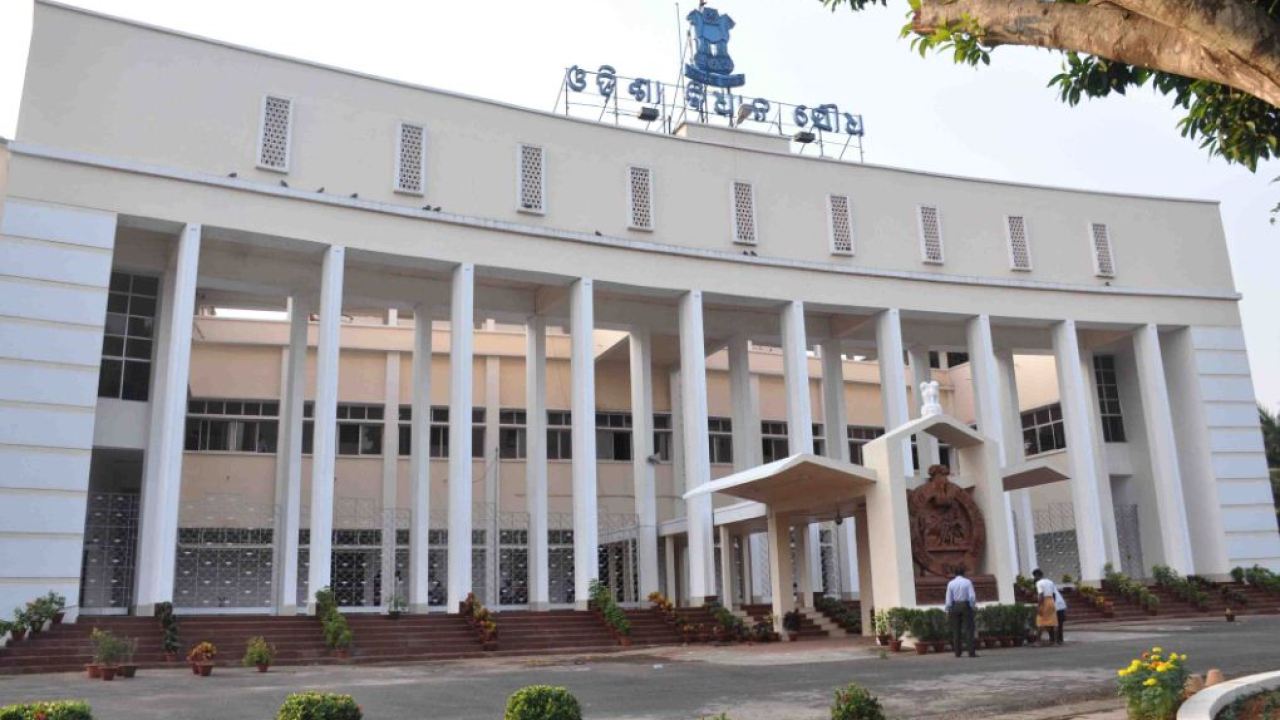 Bhubaneswar: The winter session of the Odisha Legislative Assembly was adjourned sine die on Friday 20 days before its scheduled end on December 31.
The opposition members sat on a dharna, skipped the valedictory business and walked out in protest after Speaker Surajya Narayan Patro adjourned the House sine die.
Government Chief Whip Pramila Mallik moved a motion stating that the House has no more business and should be adjourned sine die in view of the Covid pandemic.
The motion just after the CAG report was tabled and the House approved the Appropriation bill amidst ruckus by the opposition Congress and BJP members over the Mamita Meher murder case.
The winter session of the Odisha Assembly which commenced on December 1 last was originally scheduled to have 26 sittings and to continue till December 31. But the session was abruptly adjourned today just after nine sittings.
The winter session was completely washed out as the house did not function even for a single day. Except for the obituary reference, laying off some papers and reports, statement of Chief Minister Naveen Patnaik on Mamita Meher murder case and passing bills, the house did not transact any other business.
From the very beginning day, both opposition parties, BJP and Congress, were demanding removal of Minister of State for Home Dibya Shankar Mishra for his alleged link with the prime accused in Mamita Meher murder case.
As the government was in no mood to accept their demand, the opposition continued to create ruckus in the House till today. On the other side, the Treasury Bench members also created uproar in the House targeting Centre over several issues including price rise.
The Chief Minister Naveen Patnaik had made a statement in the Assembly over this issue assuring the House that his government is committed to give justice to the victim. The Speaker has also conveyed all party meetings several times. However, all such attempts of the government failed to bring normalcy in the House.
The Assembly witnessed innovative kinds of protests like beating gongs and sprinkling of 'Ganga Jal' during the session.
Except the Appropriation Bill, not a single Bill either introduced or passed in the Assembly during the nine days. The House had passed a resolution authorizing the State government to move the Centre for declaring the 1817 'Paika Bidroha' as the first war of Independence.
Opposition Chief Whip Mohan Majhi and senior BJP leader Jaynarayan Mishra said they would take the issue to the people and would organize sittings of the Assembly in every village to expose the Government.
Mr.Majhi said they have been demanding the Government to dismiss Mishra for his alleged involvement in the murder of Mahaling school teacher Mamita Meher and order a CBI inquiry into the case in the House.
But the Chief Minister did not listen to any of their demands. Had the Chief Minister conceded to their demands many important issues could have been discussed in the house, the BJP MLA said.
Similarly, Congress Legislative Party leader Narasingha Mishra said, "Through there was no official business to discuss in the House, we had moved notice to discuss the Mamita Meher murder case and those who involved in the crime. However, the opposition parties have not been given an opportunity to discuss the issue."
On the other hand, Treasury Bench Senior Member Debi Misha said, "We had invited them for a debate. The opposition parties should have taken a lead in the debate as adjournment motion is their prerogative. It is unfortunate that they have not taken advantage of this."