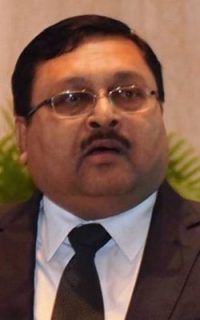 Bhubaneswar: Veteran Top Cop Arun Kumar Ray has received a new assignment.
Odisha Government has made some changes in senior Top Cop level on 31 October.
Department of Home has brought out a notification in this regard, which allowed changes in senior IPS Officers level.
1988 Batch IPS Arun Kumar Ray has been posted as Director Printing, Stationary and Publication Odisha, Cuttack.
1989 Batch IPS amrit Mohan Prasad has been posted as DG Prisons, Director Correctional Services, Odisha, Bhubaneswar.
1992 Batch IPS Lalit Das has been posted as Additional DGP Human Rights Protection Cell (HRPC).
2008 Batch IPS Umashankar Dash is posted as DIGP State Intelligence Wing (SIW).
2009 Batch IPS Brijesh Kumar Rai has been posted as Additional Commissioner of Police Twin City Police.