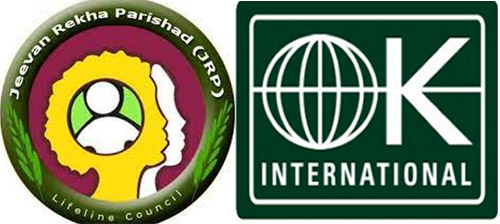 Bhubaneswar: Since 2018 when the USA announced almost 300 Percent anti-dumping tariff on Chinese made artificial stone countertops, Indian producers have expanded production to meet the rising global demand.
Indian companies immediately identified a huge opportunity in the quartz market and invested millions of dollars in new plants, equipment and quarry that supply the stone. However, this rapid growth is putting thousands of workers at risk from deadly silica dust.

Exports from India to the U.S. have increased by 550 PC between 2015 and 2020. Exports from China were down by 99PC during that same period while Indian and Vietnamese producers made up of the difference. India is now the third largest supplier to the U.S. market.
"The huge growth in artificial stone manufacturing in India is putting tens of thousands of workers at risk for fatal diseases," said Dr.Mishra, the Director at JRP-JeevanRekha Parishad. "This is particularly of concern given that the stone quarries and processing plants supplying quartz to the industry are dominated by smaller producers and the informal sector without awareness of these health risks."  Dr.Mishra added. A pilot study on Artificial stone was conducted by OKI in partnership with JRP in  Odisha, TamilNadu,  Gujrat, Andra Pradesh and  Rajasthan and the study found alarming health hazards among the industrial workers with evidence of TB and silicosis..
These countertops are made by combining pure quartz with binders including the carcinogen styrene under a vacuum to make these artificial stone materials. Quartz is the most common form of silica which is linked to silicosis, bronchitis, emphysema, renal disease, immune system disorders and Tuberculosis (TB). Workers in this industry have a very high mortality rate as these diseases there are no cure and no treatment to reverse these diseases.
The health risks of manufacturing and installing these products are magnified as the silica content is approximately 90% versus 3% in natural marble.
"There is overwhelming evidence indicating that workers in these industries are experiencing extremely hazardous conditions and will come down with life threatening diseases within a few years unless mandatory dust controls are put in place." said Perry Gottesfeld, Executive Director of Occupational Knowledge International.  "Occupational standards in India allow for six times greater exposures than are currently permitted in the U.S." Gottesfeld added.
JRP is calling on the Ministry of Labour & Employment to implement an emergency standard to require dust controls, annual medical checkups and to lower the permissible exposure limits for silica dust in both factories and mines to match U.S. levels.
In recent years, the production and installation of these countertops has been associated with a rapid onset acute form of silicosis among workers in Israel, China, Australia, U.S. and EU.
The Australian Council of Trade Unions is calling for a national ban on artificial stone products and a National Dust Disease Taskforce recommended a full ban on imports by July 2024 if there are no measurable improvements in response to the large number of deaths reported in recent years.
The market for artificial quartz countertops in the U.S. has more than doubled between 2009 and 2019. The country is the largest importer of these products made in India.
The material also known as engineered or manufactured stone originated from Italy but has been licensed to more than 50 producers around the world since the 1980s.