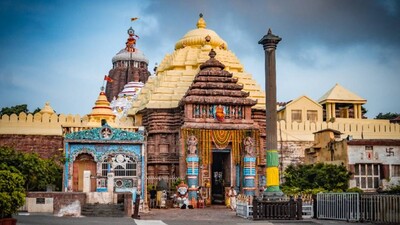 Puri: The Puri District Administration and Sri Jagannath Temple Administration have made elaborate arrangements for smooth darshan of devotees on New Year Day.
Sources said over 20 platoons of police forces will be deployed in and around the Sri Jagannath Temple while a hundred number of lifeguards have been deployed at various designated bathing points along the beach to prevent drowning.
The administration held a series of meetings with hotel owners, taxi, auto rickshaw and travel and tour operators recently and asked them to serve visitors better. Hotel owners are advised to install CCTV cameras in their facility.
A number of police outposts have been made operational in the beach areas to address the difficulties of visitors, the sources said.
This apart all the street vendors operating at Grand Road or Badadanda will be cleared while the multi row barricades have been extended over one km from the Lions gate of the Sri Jagannath Temple.
The devotees will go through the barricades from the municipal market square and enter into the temple from Lions gate and exit through North gate.
Special corridor has been made for the differently abled, students and elderly devotees for darshan of the deities. Shoe and mobile stands have been put in place. Additional parking places have been set up.
Similarly, police personnel have been asked to keep a close vigil at places designated for zero night celebration. Police will regulate pilgrim and vehicular traffic.