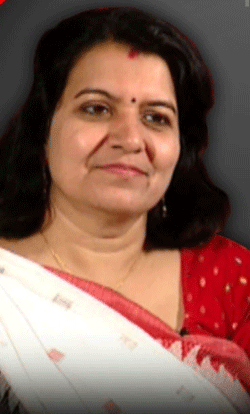 Aparajita Sarangi, an erudite speaker and a visionary Member of Parliament (MP) has been honored as Best Parliamentarian for 2020.
Leading Media Organization, The Fame India has listed Srimati Sarangi in the elite list of Best Parliamentarians of the Country.
25 Members of India House have been chosen out of a detailed survey.
Srimati Sarangi, former Mandarin of high degree of calibre is proving her mettle in the Parliament, where there are 543 MPs and she has caught the attention of a Survey Team, which has found her to be one of the Best Parliamentarians.
Though a Green Horn in Politics, she has a vision to take up issues of the people in Lok Sabha, which she represents from Bhubaneswar, Capital City of Odisha.
Be it General Budget discussion, Triple Talaq Bill, Transgender Bill, Farmers Bill, she is in the forefront of debate.
Professional approach to the presentation of the points has earned a name in the national arena and BJP never missed a chance to appoint her as National Spokesperson of the Party.
Taking up Peoples' Issues in Parliament has been her forte. Be it drainage system improvement in Capital City of the State, or improving economic status of women, she has been in the forefront , pointed a Member of the Feme India Survey Team.
Srimati Sarangi has been endeared with the people for her sincere approach of responding to the problems of the people and her Team Spirit.
Slowly and steadily she is establishing her leadership in the Saffron Brigade, while raising her voice on various issues of the State, pointed out a Political Analyst, adding 2021 will catapult her in a big way in both State and National Level.