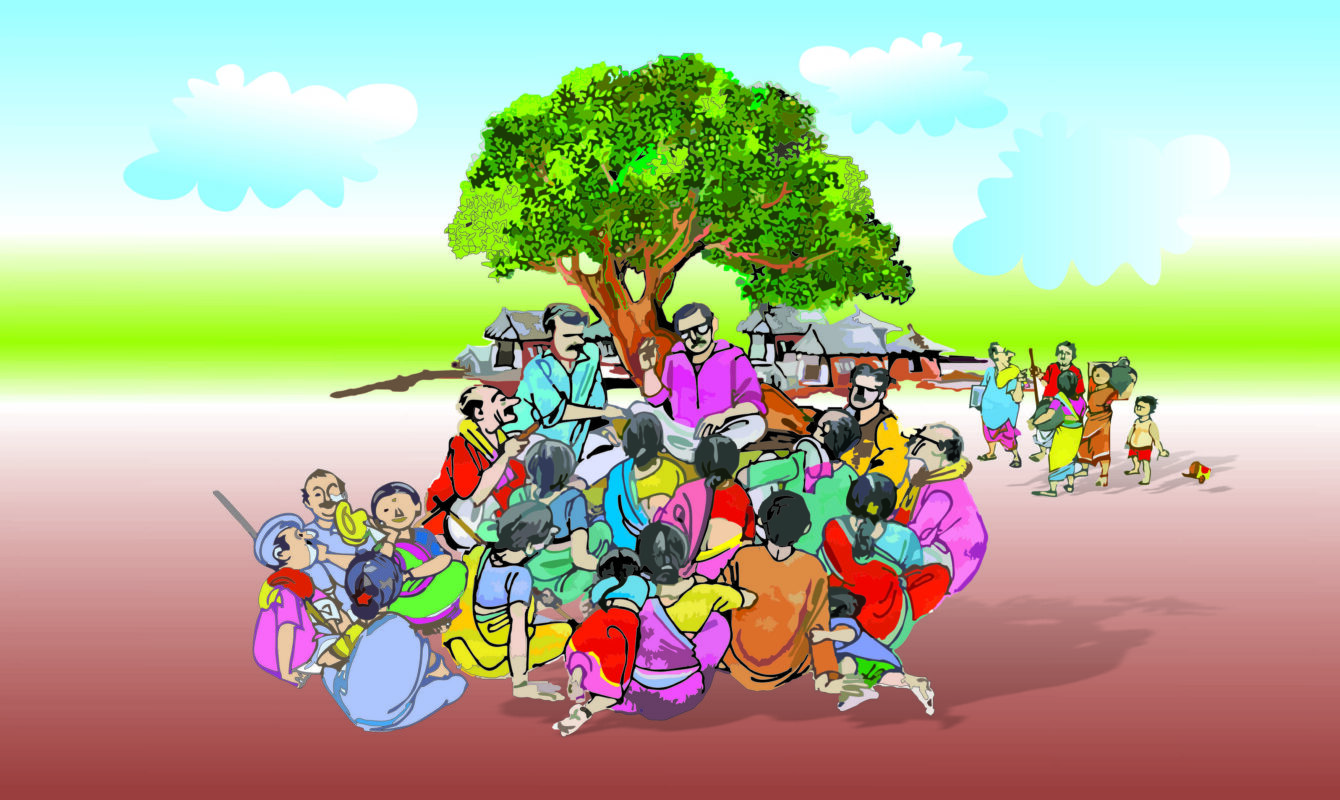 Bhubaneswar: While Odisha is set to receive over Rs.1000 Crore every year for next five years, the State today has received over Rs.500 Crore Grants from Union Government for its Three Tier Panchayati Raj Institutions (PRI)s.
With this as on date the State Government has received Rs.834.50 Crore as per recommendations of Fifteen Finance Commission during 2021-22.
While the Department of Expenditure, Ministry of Finance has on Monday released an amount of Rs. 13,385.70 crore to 25 States for providing grants to the Rural Local Bodies, Odisha got Rs.500.7 Crore as Grant- In –Aid on 31 August.
This Grant-In-Aid is the 1st installment of Tied grants of the year 2021-22. The grants have been released as per the recommendations of the 15th Finance Commission.
Odisha will receive Rs.5280 Crore during these five years out of Rs.1,42,084 Crore Grants.
While Tied grants are released to the Rural Local Bodies (RLBs) for improving two critical services namely, sanitation and maintenance of open-defecation free (ODF) status and supply of drinking water, rain water harvesting and water recycling.
Out of the total Grant-in-aid allocated for Panchayati Raj Institutions (PRI)s, 60 percent is 'Tied Grant'.
It's earmarked for national priorities like drinking water supply, rainwater harvesting and sanitation. Remaining 40 percent is 'Untied Grant' and is to be utilized at the discretion of the Panchayati Raj institutions for location specific felt needs, except for payment of salaries.
Tied grants are meant to ensure availability of additional funds to the Rural local bodies over and above the funds allocated by the Centre and the State for sanitation and drinking water under the Centrally Sponsored Schemes.
The States are required to transfer the grants to the Rural Local Bodies within 10 working days of their receipt from the Union Government. Any delay beyond 10 working days requires the State Governments to release the grants with interest.
Rs. 1,42,084 Crore tied grant to rural local bodies (RLBs)/ panchayats for water and sanitation for the five years 2021–22 to 2025–26, which has been recommended by the 15th Finance Commission, will have a huge impact on ensuring these services in villages and thus on public health and quality of life in rural areas.
The 15th Finance Commission tied grants will ensure more funds to Gram Panchayats to make their water supply and sanitation-related plans implemented and Gram Panchayats can function as local 'public utilities' with a focus on 'service delivery'. This is a big step towards strengthening the local self-government in line with the 73rd Amendment to the Constitution of India.
The Department of Expenditure, Ministry of Finance, Government of India had issued the Guidelines for release and utilization of grants recommended by the 15th Finance Commission for RLBs/ PRIs during the period 2021–22 to 2025–26.
The Dept. of Drinking Water & Sanitation (DDWS), Ministry of Jal Shakti, Govt of India will act as the nodal Department for determining the eligibility of the rural local bodies for the '15th FC tied grant for water & sanitation' and recommend release of tied grant for water & sanitation, to the Dept. of Expenditure, Ministry of Finance for all States.
Department of Drinking Water and Sanitation has recommended for release of 1st installment of tied grant to 25 States for water & sanitation activities & onward transfer to RLBs/ PRIs.
With 50 thousand Crore budgetary support by Government of India, 30 thousand Crore State's share for Jal Jeevan Mission and this year allocation of Rs. 28 thousand Crore under 15th Tied grant for water and sanitation, more than one lakh crore fund is available for making provision of piped water supply in villages. This will gave a huge impact on the rural economy.