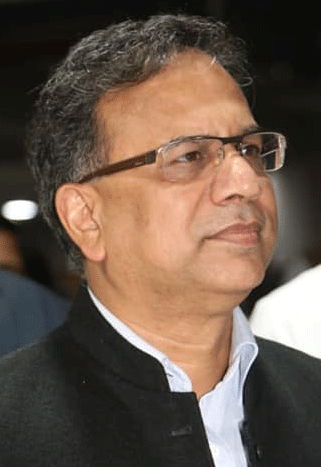 Bhubaneswar: With an expectation of bigger growth, the Odisha Government has started its preparation for Annual Budget for the upcoming financial year 2022-23.
While the country is expected to have a growth of 8.5 Percent during 2022-23, as per International Monetary Fund (IMF) projections, Odisha is expected to have 9 Percent growth during next financial year.
Principal Secretary, Finance, Vishal Kumar Dev has been engaged in Pre Budget Consultations with various Departments as these Departments have already presented their requirements.
Team Finance led by Mr.Dev has been consistently monitoring revenue collection with a specific focus on arrear revenue.
And due to sustained efforts collection of both tax and non-tax revenue is on rise and it is expected that State's own revenues are to register moderate growth in 2022-23.
GST Compensation to bridge the gap between protected revenue and actual revenue will continue till June 2022.
Considering these factors the spending is expected to increase by about 17 Percent in Financial Year 2022-23 over current Financial Year's revised estimate, officials say.
While as part of Public Financial Management (PFM) Reforms, Odisha Government had introduced a new budget making process being adopted since 2020-21, these principles will be adopted for Annual Budget Making Process for 2022-23.
The Budget Estimates for the year 2022-23 are likely to be presented in the State Assembly during the month of February, 2022.
Minister, Finance will deliver the Budget Speech at the time of Annual Budget presentation highlighting the major initiatives and achievements during the previous year, Government policies and priorities for the coming year and targets under various major schemes for the Budget year 2022-23 as well as in the medium term, an official said.
Therefore, the ACS, Principal Secretary and Secretary of all Departments have been requested to send the soft (word file) copy of the materials for Budget Speech in both Odia and English, to the Finance Department on or before 5 January, 2022.
They have been asked to send the copy highlighting the achievements of the last five years and proposed policy along-with physical targets under various major Schemes during 2022-23, official sources said.
The Departments have also been urged to highlight the achievements with physical targets and financial targets in the terms of completion of projects along with improvement in delivery of services.
On 22 February 2021, Minister Finance Niranjan Pujari had presented an Annual Budget of Rs 1.75 lakh crore for the year 2021-22 in the Assembly. Of which, Rs 85,000 crore was allocated as administrative expenditure, Rs 75,000 crore under programme expenditure, Rs 3,050 crore for disaster response fund and Rs 6,950 crore towards transfers from the State.
Again on 1 December Mr.Pujari had tabled the Supplementary Budget Rs 19,833 crore for 2021-22 in the Legislative Assembly, which later received approval of the State Legislature.
As the fiscal condition of the State is in a very good position and revenue collection is an increasing trend, the State may go for a bigger jump in the total outlay for the year 2022-23, feels experts.
The State Government has initiated very big infrastructure projects in the recent past. So, sufficient amount of funds would also be allocated for this purpose in addition to various social welfare programs being launched by the Government in the meantime, they said.