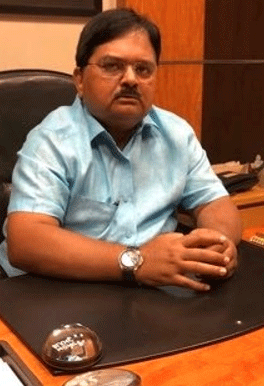 Cuttack: Odisha Cricket Association (OCA) headed by President Pankaj Lochan Mohanty has made all elaborate arrangements both, for the players and also visitors, for smooth conduct of the international match.
OCA Chief Mr.Mohanty along with Team OCA is not leaving any stone unturned for a smooth sailing of T20 International Match in Barabati Stadium.
In the meantime, with an aim to ensure that there should not be any kind of disturbance during the India and South Africa T20 match at Barabati Stadium, Odisha police has issued detailed guidelines for the spectators.
As Covid-19 cases are increasing in some parts of the country during the past few days, Police Commissioner Saumendra Priyadarshi said that visitors to the stadium will have to mandatorily put on masks. "No Mask No Entry," he warned.
Cuttack DCP Pinak Mishra has asked the spectators to carry cash along with them to buy the eateries inside the stadium. All the bags will be examined during entry check points.
The spectators have been barred from carrying food items and water bottles into the stadium, he said.
Besides, all other objectionable items like matchbox, lighter, stick, fuel, knife, helmet, etc will not be allowed inside the match venue, the DCP informed.
Mishra said spectators need to keep their helmets in the parking lot. No water bottles will be allowed as the Odisha Cricket Association (OCA) has made adequate provisions to provide drinking water inside the stadium. Further, they cannot carry any electric device except for mobiles during the match.
The gates of Barabati Stadium will open at 3 PM tomorrow for the visitors. The spectators can find their entry gate numbers mentioned on their tickets.
Three-tier security arrangements have been made inside and outside of the Barabati Stadium. While one layer of security will be there around the playground while another layer of security will guard the stadium. The third layer of force will be deployed outside of the stadium including different entry and exit points.
Both the teams of India and South Africa held net practice inside the stadium at different times. The players are seen enjoying the prevailing cool climate and hospitality provided to them in Odisha.
South Africa all-rounder Wayne Parnell gave a classic reply when he was asked about his experience of visiting Odisha for the first time.
Mr.Parnell said India are known for two things – cricket and their hospitality. "We feel very welcome here. My first time here. The place we are staying in is very nice. Two things India does very well is – cricket and hospitality. It's been really awesome here," said Mr.Parnell in the pre-match press conference in Cuttack on Saturday.