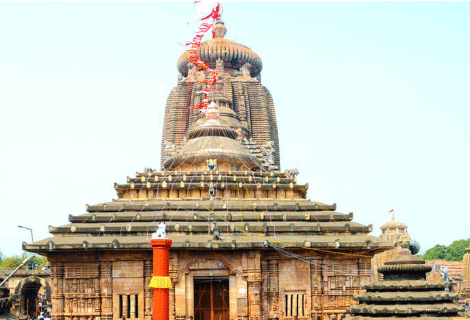 Bhubaneswar:The Shree Lingaraj Temple here was all decked up on Wednesday a day ahead of the auspicious 'Maha Shivaratri' festival.
The Temple's entrance was lit up with decorative lights. Also, trees in front of the temple premises were decorated with lights.
Due to the pandemic devotees will not be allowed inside the sanctum sanctorum of the temple. But they can enter the 11th century temple till its 'Aada Katha'.
Devotees will enter the temple from Singhdwara and exit through Dakshinadwara and Uttaradwara. Also, they will be screened at the entrance of the temple. Those who found having symptoms will undergo antigen test at the spot.
Meanwhile, the temple authorities issued the detailed schedule of the 'Maha Shivaratri' rituals today.
As per the schedule, 'Sandhya Dhupa and Tirtha Jala Aanayana' ritual will be performed between 8.55PM and 10 PM on March 11, 2021
The 'Mahadeep Darshan' will be held at 10 PM on 11 March.