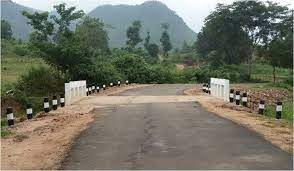 Bhubaneswar: A time was there when the field engineering staff was moving from the districts to State-level to get funds sanctioned for their projects. But, now the State Government is moving behind the field staff to ensure timely spending of funds allocated for different projects.
In such a case, the field-level engineers of Rural Works Organization under Department of Rural Development have been asked to expedite spending under Rural Infrastructure Development Fund (RIDF).
The Chief Engineer (Plan Roads) has recently written a letter to all Superintending Engineers and Executive Engineers under the Rural Works Organization to personally see the matter to expedite completion of all ongoing works and submit balance reimbursement claims accordingly.
Despite repeated persuasion from the Rural Works office, the expenditure has been made only for Rs.384.41 crore by the end of December 2022 against the Annual Budget provision of Rs.758.09 crore in RIDF funded road projects including Mukhya Mantri Sadak Yojana (MMSY) in this financial year. And, reimbursement claim of Rs 219.09 crore filed upto December 2022.
Similarly, out of the Budgetary provision of Rs 735.16 crore under RIDF bridge projects, an expenditure of only Rs 251.94 crore was made till December and reimbursement claim of only Rs 193.94 core was made so far.
"As the expenditure in the RIDF is only 50 percent, it is apprehended that we may not achieve the desired financial target during the current financial year and loose RIDF grant in the coming financial years as the balance drawable gap is being enhanced due to poor expenditure," the Chief Engineer said in his letter.
He asked the field engineers to give special focus on the on-going works, whose date of completion has already been over. All out efforts should be made to expedite the progress of all ongoing works under RIDF and to submit authorization accordingly, he instructed.
Further, reimbursement claims for the projects under Tr-XXVII (Tranche-27) should be submitted as per the expenditure done in this financial year, he added.
The engineering staff have been asked to monitor the expenditure on a daily basis. The works for which expenditure has already been made but reimbursement claim has not been submitted, will be viewed seriously, warned the Chief Engineer.
"SEs/EEs are asked to look into the matter seriously so that we can submit the target reimbursement claim fortnightly as per the claim submission plan during the current financial year 2022-23," read the letter.