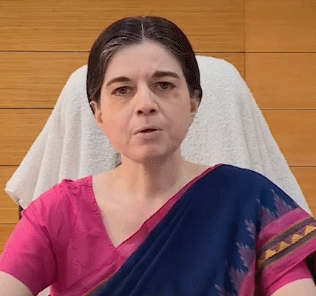 Bhubaneswar: To provide better environment for patients at hospitals, Health and Family Welfare Secretary Shalini Pandit today directed Directors of Capital Hospital, Bhubaneswar & RGH Rourkela and all Chief District Medical and Public Health Officers (CDM&PHOs) to ensure mosquito free environment in the hospitals.
In view of increased incidence of vector borne diseases like Malaria, Dengue etc. it is required to maintain a mosquito free environment in the hospital and inside the hospital premises, Shrimati Pandit said in her letter to the public health officers.
"In order to improve patient satisfaction, the need of the hour is to equip the public health facilities as healthy and eco-friendly hospitals," she said.
The officers have been asked to undertake several activities as per the Kayakalpa mandate at public health institutions to ensure a mosquito free hospital campus.
She asked to fix wire mesh in windows for all Ama Hospitals, out of Ama Hospital fund and procurement of one fogging machine each for all DHHs and SDHs out of Ama Hospital Fund.
Desert Coolers & other reservoirs used are to be cleaned regularly and oil sprinkling to be done by outsourcing agencies engaged under Nirmal, the Secretary said.
"Source reduction by eliminating water retention inside the premises, no water stagnation for mosquito breeding within the premises and bush cutting and other cleanliness activities to be done periodically by outsourcing agencies engaged under Nirmal," read the letter.
Further, the officials asked to maintain proper coordination with Rural and Urban Bodies for mass cleanliness drives in and around the HCFs in frequent intervals.
They were directed to install fly catchers & ultrasonic mosquito repellent etc. at DHHs under Ama Hospital fund.