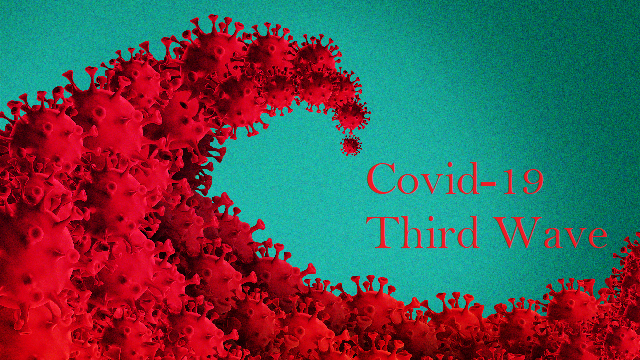 Bhubaneswar: Amid detection of Covid variant Omicron in some foreign countries, Odisha Government on Sunday asked all District Collectors and Superintendent of Police(SP)s to remain prepared to tackle possible third wave of Covid-19.
Chief Secretary Suresh Chandra Mahapatra held a videoconferencing meeting with all District Collectors, Superintendents of Police, Chief District Medical Officers (CDMOs) and concerned officials to remain alert for the possible third wave of the pandemic. He directed the officials to remain prepared for the possible third wave.
Schools and colleges have opened in the state and livelihood & economic activities have also been started. So, keeping all these in view, all have remained fully prepared and cautious for the further resurgence in the Covid-19 cases, he said.
The Chief Secretary advised all the block officials, ward members, Anganwadi workers and health workers to collect ground reports of Covid infection in their respective areas and immediately take action if signs of Covid spread are seen.
Amid the emergence of new Covid variant Omicron, he directed more emphasis on door-to-door vaccination and to ensure strict action against Covid norm violators.
The authorities should accelerate the vaccination process by starting door to door vaccination campaigns and strictly implement all the guidelines like usage of masks and hand sanitizers, said Mahapatra.
Additional Chief Secretary (Health) RK Sharma also alerted the authorities regarding a new Covid variant Omicron that has emerged in South Africa.
Further, he has insisted to streamline the process of releasing compensation, so that the family members of a person, who died in COVID, get the financial aid easily.
Mahapatra further instructed the officials to ensure strict enforcement of Covid-19 protocols like social distance, wearing of masks, hand sanitization, etc.
Development Commissioner Pradeep Kumar Jena said that Odisha has gained international recognition in the management of Covid pandemic. He advised the district collectors to maintain the reputation on implementation of vaccination drives also.
He directed that the village-level vaccination plan be implemented on a priority basis.
Additional Chief Secretary (ACS), Health and Family Welfare, RK Sharma informed the Collectors about the detection of a new variant of Covid-19 in some foreign countries and said it spreads at a greater speed.
Keeping this in mind, 100 percent vaccination of all above 18 plus population will be a major preventive measure, Sharma pointed out. He also directed the officials to do genome sequencing while sending swabs for Covid-19 test.
The collectors, superintendents of police and district chief medical officers of all the districts presented the latest information on their district's Covid status, preventive measures taken through video conferencing. Senior officials from the Health and Family Welfare department attended the meeting.