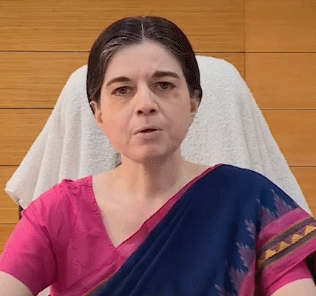 Bhubaneswar: Expressing concern over exploitation of BSKY beneficiaries by dalals and middlemen, Health and Family Welfare Secretary Shalini Pandit has asked all Collectors and Superintendents of Police to crack down the fraudulent activities.
Shrimati Pandit has written a letter to all District Collectors, Municipal Commissioners, SPs, DCP (Bhubaneswar and Cuttack) and Chief District Medical and Public Health Officers on this issue on Tuesday.
In her letter, Shrimati Pandit said, Biju Swasthya Kalyan Yojana (BSKY) is a path breaking scheme to provide universal health coverage, with special emphasis on the health protection of economically vulnerable families & women.
Under component 2 of the scheme, all 96.5 lakh families of Odisha having ration card (NFSA/SFSS card) are provided with BSKY annual health coverage of Rs. 5 lakhs per family and additional Rs. 5 lakhs for the women members of the family, at empanelled private hospitals.
In view of recent incidents reported regarding exploitation of beneficiaries by nefarious elements, all concerned may be sensitized about the scheme, she said.
Shrimati Pandit said the BSKY Smart Health Card once issued to a beneficiary does not require renewal, as it is auto renewed annually through BSKY IT platform.
Similarly, the beneficiary does not have to pay anyone or go to any office for renewal of the card as the same is auto renewed by the IT platform at the back-end, the Secretary said.
Further, All NFSA/SFSS beneficiaries having valid ration card can avail benefit under BSKY at empanelled private hospital, without a BSKY card, she clarified.
Recharge of the balance in the card is also done automatically on the 1st of September every year through BSKY IT platform, she added.
The Health Secretary asked the Collectors and SPs to sanitize all field workers and beneficiaries on the above points so that nefarious elements do not exploit beneficiaries in the name of renewal of BSKY card or recharge of balance in the BSKY card.