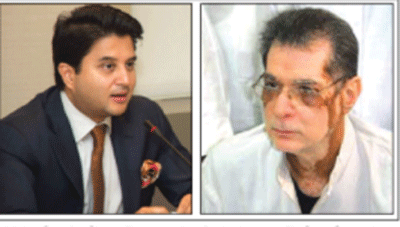 Bhubaneswar: Union Minister Civil Aviation Jyotiraditya M Scindia has instructed the officials to Ministry of Civil Aviation to get in touch with the Airline Operators regarding air connectivity between Bhubaneswar and Dehradun.
Union Minister Mr.Scindia in a letter to former MP and BJD Veteran, Anang Udaya Singh Deo has said that demand for direct air connectivity between Bhubaneswar and Dehradun has been shared with all Scheduled Domestic Airlines.
Mr.Singh Deo had requested Mr.Scindia to start direct flight between the Capital Cities of Odisha and Uttarkhand for benefit of tourists and devotees, who visit Chardham and Jagannath Dham all the year round.
Mr.Scindia has said that with repeal of Air Corporation Act in March, 1994, the Indian Domestic Aviation was deregulated. Airlines are free to induct capacity with any aircraft type, free to select whatever markets and networks they wish to service and operate.
It is therefore, up to the Airlines to provide air services to specific places upon the traffic demand and commercial viability, pointed out Mr.Scindia.
However taking into consideration the various aspects, Union Minister said that the concern for direct flight between Dehradun and Bhubaneswar has been shared with the Airlines Operators.
And necessary instructions have been issued to the concerned officials in this regard.
Union Minister pointed out that Bhubaneswar and Dehradun airports are owned by Airports Authority of India.
So far present connectivity is concerned, Bhubaneswar Airport is handling 442 aircraft movements both arrival and departure and similarly Dehradun Airport is handling 284 aircraft movements both arrival and departure per week.
While Airlines like Air India, Alliance Air, Air Asia, Vistara and IndiGo are operating from Bhubaneswar, Dehradun Airport is handling Airlines like Air India, Alliance Air, IndiGo, Spice Jet and Vistara.
Bhubaneswar is connecting cities like Delhi, Mumbai, Chennai, Bengalore, Ahmedabad, Prayagraj, Hyderabad, Kolkata, Ranchi, Jaipur, Varanasi and Jharsuguda.
Dehradun is connecting Ahemdabad, Prayagraj, Bangalore,Jaipur, Delhi, Mumbai, Varanasi, Pant Nagar and Lucknow.
Experts in Airlines sector feel that direct flight between Bhubaneswar and Dehradun will be viable as there is large flow of tourists and devotees to both the places of interest.
In the meantime, Union Government has been favoring the idea to connect all the Capital Cities of the States with direct flights.
Under this backdrop, Bhubaneswar and Dehradun direct flight will be much more helpful to connect East with Himalayan Gateway, which has huge potential of traffic, pointed out a former ACS Tourism.