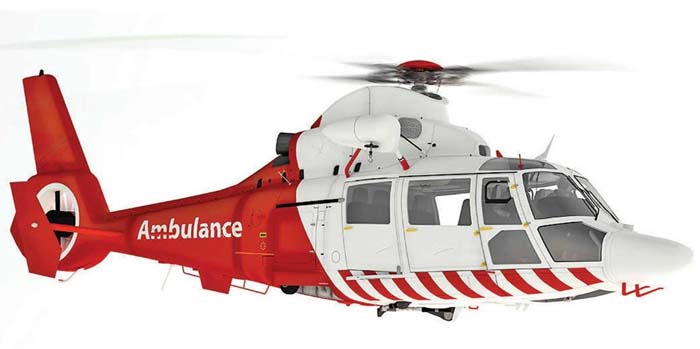 Bhubaneswar: After successfully implementing Mukhya Mantri Bayu Swasthya Seva (MMBSS), the State Government has now initiated steps to roll out air ambulance service across the state.
The State Government had launched the Mukhya Mantri Bayu Swasthya Seva scheme in September 2021 to provide modern healthcare facilities by super specialty doctors to patients of remote areas of Nuapada, Kalahandi, Nabarangpur and Malkangiri districts.
Now, the Government moved to extend the privilege throughout the State with deployment of a dedicated helicopter in Emergency Medical Service (HEMS) in order to provide a speedy medical outreach to needy citizens, sources said.
It can cohesively augment the Emergency Medical Services (EMS) system in regions where challenging topography and road terrain prevent road ambulances from rendering timely medical aid.
By utilizing the versatility of helicopters which are suitably equipped for EMS role, HEMS can increase the accessibility and timeliness of trauma care services to a wider population base across the country.
The chopper will be stationed at one of the major medical colleges like AIIMS, Bhubaneswar, SCB Medical College & Hospital, Cuttack, Veer Surendra Sai Institute of Medical Science & Research, Sambalpur and MKCG Medical College & Hospital, Berhampur.
The helicopter will be equipped with ventilator, monitor defibrillator, Fibre optic laryngoscope with all types of blades, syringe pump, portable oxygen bottle, advanced life support crash kit, stretcher, neonatal transport incubator, hand held blood gas analyser, etc.
Whenever there is any emergency or a major accident like the Bahanaga triple train mishap, this service will be utilised to save maximum people, the source said.
The Commerce and Transport Department has invited tenders from prospective bidders to run the air ambulance service. Once the service provider will be selected, the service will be rolled out, which will be first of its kind in the history of Odisha.