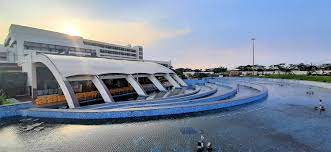 Bhubaneswar: The All India Institute of Medical Sciences (AIIMS) Bhubaneswar in association with Snake Helpline has developed a mobile application and website to help people on snake bite.
The 'Snake Helpline App' and a dynamic website www.snakehelpline.com have been launched under the guidance of the faculty of the Department of FM&T.
Both the mobile App and website together are meant to educate the common public and the health care professionals of Odisha regarding the 'Human-Snake Conflict Management'.
Both App and website was jointly inaugurated by the famous Gastroenterologist of International repute Padmashree Prof. Dr. Subrat Kumar Acharya, President, AIIMS, Bhubaneswar and Director of AIIMS, Prof. Dr. Gitanjali Batmanabane on Sunday
Dr. Acharya in his speech highlighted the public health issue associated with snake bite and told it's a problem in Odisha. He highly appreciated the initiative and wished it reach common public and health care workers.
Dr. Batmanabane said, "Snake-rescuers who are the first responders whenever a snake is sighted, play an important role Human-Snake Conflict Management."
AIIMS, Bhubaneswar aims to build a workforce with help of snake rescuers of the state who will educate the public about the proper pre-hospital management after snakebite. She further added that there is a definite need for more research in the field of snakebite management and spread of awareness among people to overcome this menace.
The 'Snakes of Odisha' page depicts the locally prevalent venomous, non-venomous & mildly venomous snakes which will help the common public as doctors and medical students.
The most useful part of the website is that deals with "Snakebite" which contains 'Bite marks', 'Symptoms', 'First-aid', 'Plastic surgery' & 'Ex-gratia assistance'.
Any person who died from snakebite is eligible to get the ex-gratia compensation of Rs 4 lakhs; a separate page is devoted to making the public aware of that issue.
Snakebite is a burden in India as well in the state of Odisha with over 800 deaths caused by snakebite per annum. Although AIIMS Bhubaneswar is fully equipped to manage any type of snakebite, it is pained at seeing people falling prey to blind beliefs and faulty first-aid practices which delay the treatment, said a doctor of the institute.