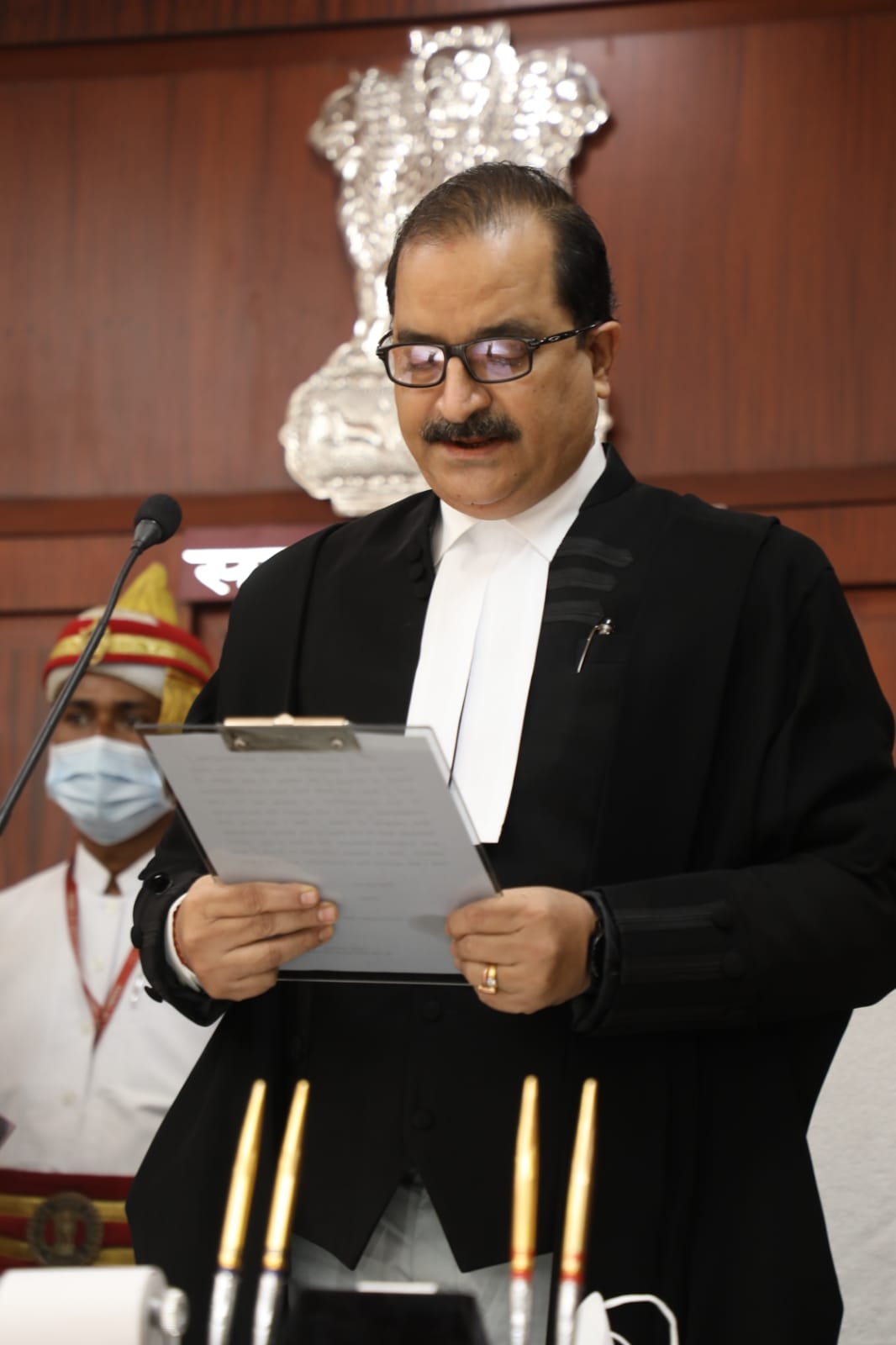 Cuttack: Senior advocate Aditya Kumar Mohapatra has been sworn in as judge of High Court of Orissa on Friday.
Chief Judge of Orissa High Court, Justice S. Muralidhar administered the oath of office to Justice Mohapatra at the conference hall of the court in the old building.
Several judges of the High Court, Additional Chief Secretary (ACS) Home, Sanjeev Chopra, senior advocates, Police DG, Police Commissioner and other senior officials of the court attended the ceremony.
After pursuing graduation from Ravenshaw University, Cuttack, Mr.Mohapatra completed his LLB degree from Madhusudan Law College (now university). He was registered as an advocate in the State Bar Council in 1995. Since then, he has been practicing as a lawyer in HC.
On November 3, the President of India had appointed Advocate Aditya Kumar Mohapatra as the new Judge of the high court.
With the sworning-in of Mr.Mohapatra, the number of judges in the Orissa High Court increased to 18.

Recently, Justice Mruganka Sekhar Sahoo, Justice Radha Krishna Pattanaik and Justice Sashikanta Mishra, had taken oath as judges of the court.