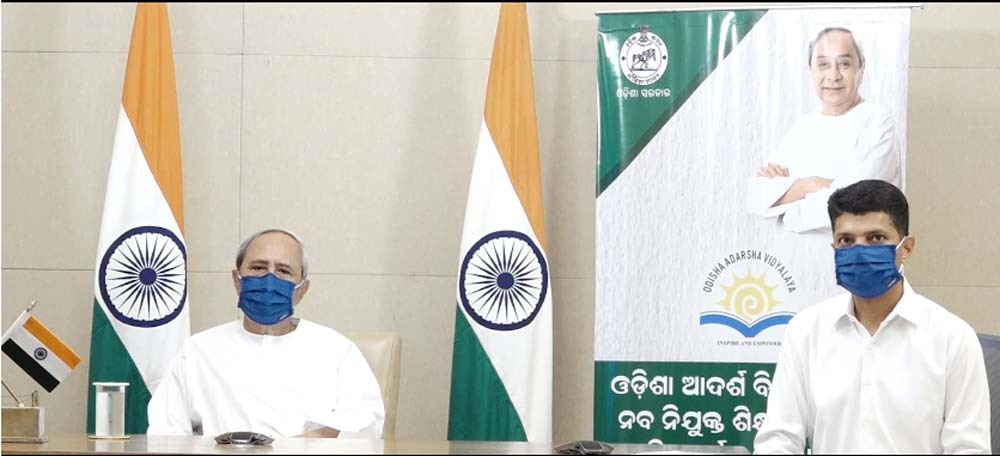 Bhubaneswar: Chief Minister Naveen Patnaik on Sunday laid the foundation stone for Adarsha Vidyalaya at Andharua through virtual mode.
The Adarsha Vidyalaya will be set up at a cost of Rs 100 crore and will play a vital role in providing quality education to the talented students of rural areas, the Chief Minister said.
He said the Adarsha Vidyalaya will be a milestone in the school transformation programme, which is being implemented in the State.
Informing about the ongoing school transformation programme under the 5T initiative of his government, the chief minister said the programme was started from Hinjili areas and will be expanded to all other places of the State.
The school will have Class XI to XII and 500 students in each class will impart education there, he said. The Chief Minister hoped that the students of this school would develop all their innate qualities and reach the pinnacle of success in various fields.
School and Mass Education Minister Samir Ranjan Dash said the best 500 meritorious students from all Adarsha Vidyalayas across the State will get admission into the school.
Apart from teaching for Class XI and XII, there will be facilities for coaching for NDA and other examinations for the students. The State government will bear all the expenses of education and lodging of the students, Dash added.
The Iconic School will start functioning from a rented accommodation from the current academic session. Once the school is constructed, teaching will start from there. Target has been set to complete the Iconic Adarsha Vidyalaya project by 2022.
The excellence centre will be set up on 13 acres of land and 1 acre of land will be earmarked for the playground. The centre will have as many as 26 classrooms, eight science laboratories, two girls' hostels, an equal number of boys' hostels, 22 teachers' quarters and eight guest houses.