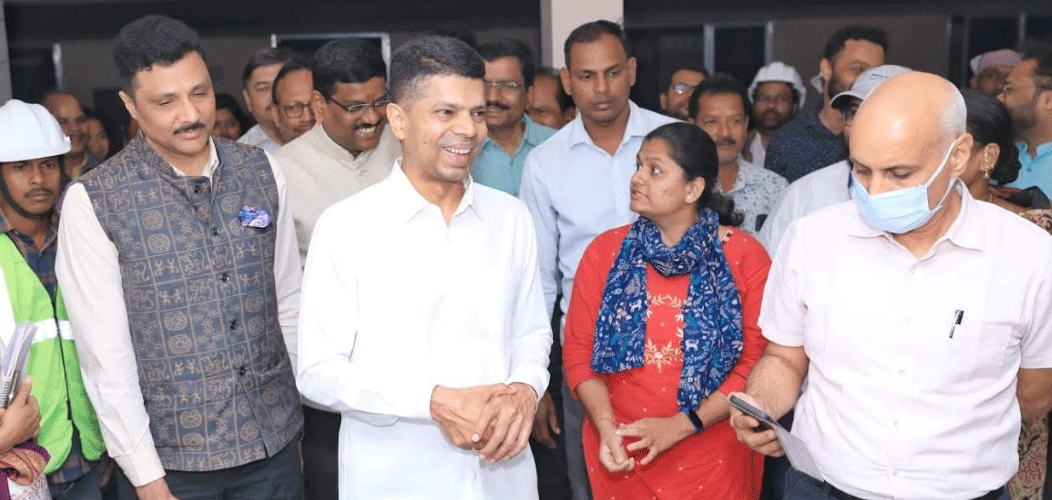 Bhubaneswar: VK Pandian, Secretary to Chief Minister Naveen Patnaik, Thursday said that all steps will be taken to make the Agricultural University a leading educational and research institution of national repute.
Shri Pandian, who visited the Odisha University of Agriculture and Technology this evening at the instruction of the Chief Minister, reviewed the various projects being undertaken in the University under the 5T charter.

Principal Secretary Wiorks, V V Yadav, Principal Secretary Agriculture Aravind Padhee, OBCC Managing Director J K Das and other senior officers were present.
Secretary to CM also interacted with the students studying at the university.
Shri Pandian also reviewed the work of the state of the art auditorium under construction.
He was informed that the construction work of this auditorium with 1000 seats will be completed by December 2023.
It is worth noting that this state-of-the-art auditorium will be the largest auditorium in the country and can host various training programs, workshops and conferences in the field of agricultural education from state to national and international levels.
Shri Pandian said that all the classrooms of OUAT will be made into smart classrooms
He then visited the renovation work of the 2000-seat Farmers' Hostel.
Arrangements have been made for farmers to stay in this hostel attending various training programs related to agriculture.
Its renovation work will be completed by September 2023.
Shri Pandian also reviewed the hostel work of the Agricultural University where arrangements are being made to accommodate 500 students. It is targeted to complete the construction work by December 2023.
The CM Secretary renovation work and interacted with the students about various problems.
The Secretary to CM assured the students that steps will be taken to develop badminton court and gym facilities in the student residence.
Notably, Shri Pandian and Principal Secretary Agriculture Arvind Padhee are students of Agriculture science.
During Shri Pandian's visit, Managing Director of OBCC and Vice Chancellor OUAT were among those present during the review.