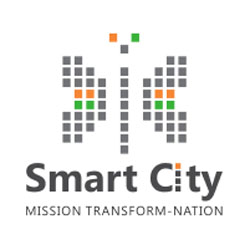 New Delhi: As many as 99 projects worth Rs 3672.63 crore have been sanctioned for Capital City Bhubaneswar and Steel City Rourkela under Smart City Mission (SCM) till now.
This was informed by Minister of State for Housing and Urban Affairs, Kaushal Kishore in Lok Sabha on Thursday.
While giving a written statement to the Lower House of Parliament, Shri Kishore said the Government of India launched the Smart Cities Mission (SCM) on 25 June 2015 and 100 Smart Cities have been selected through 4 rounds of competition from January 2016 to June 2018.
Out of the 100 Cities, Bhubaneswar and Rourkela Cities of Odisha have been taken up under the Mission. The period of implementation of SCM has been extended upto June 2024.
In Odisha, a total of Rs 3672.63 crore has been sanctioned for execution of 99 developmental projects in the two cities, of which 85 projects involving cost of Rs 2707.30 crore have been completed while another 14 projects worth Rs 965.33 crore are under implementation.
In the Capital City Bhubaneswar, a total of 35 projects have been taken up till now with an investment of Rs 2159.77 crore. Of which, 26 projects worth Rs 1552.06 crore have been already completed while nine other projects of Rs 607.71 crore are under different stages of completion.
Similarly, out of sanctioned 64 projects worth Rs 1512.86 crore, 59 projects involving Rs 1155.24 crore have been completed in Rourkela City. Remaining five projects worth Rs 357.62 crore are under progress.
For execution of all 99 projects in the State, so far, Rs 1887.93 crore has been released by both Centre and State Government to the implementation agencies under the SCM. Out of the released amount, Rs 1666.47 crore has been utilized by the two corporation cities.
At national level, as on 7 July 2023, work orders have been issued by 100 Smart Cities in 7,978 projects of which 5,909 projects (74%) have been completed, said the MoS.
He said Rs 73,454 crore has been released for Smart Cities of which Rs 66,023 crore (90%) has been utilized.
The implementation of SCM at the city level is done by SPV (Special Purpose Vehicle) created for the purpose. At the State level, Mission implementation is coordinated by the State Level High Powered Steering Committee (HPSC). At the National level, implementation is monitored by an Apex Committee headed by Secretary, Ministry of Housing and Urban Affairs (MoHUA), Shri Kishore said.
Nominee Directors of MoHUA on the Boards of SPVs monitor progress in respective cities on a regular basis. MoHUA regularly interacts with the States/Smart Cities through video conferences, review meetings, field visits, regional workshops etc., the Minister added.
Further, Smart Cities are assessed on various parameters including, but not limited to, project implementation and utilization of funds through the Real Time Online Geospatial Management Information System (GMIS), he added.