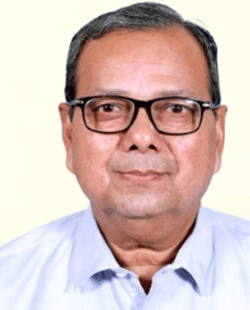 Bhubaneswar: Planning & Convergence Minister Rajendra Dholakia has admitted that the District Mineral Foundations (DMF) fund of Rs 8970.88 crore collected in all 30 districts of Odisha has remained unspent till May, 2022.
Mr.Dholkia presented a written statement in the Odisha Legislative Assembly here on Thursday in this regard.
District Mineral Foundations have been constituted in each district of the State under the provisions of Mines and Minerals (Development and Regulation) Amendment Act, 2015.
Mr.Dholakia said the State Government has collected Rs 18,730.27 crore under the DMF from minor minerals, coal, lignite, iron, bauxite & other major minerals till May 2020. Of which the Government has utilized Rs 9759.38 crore till May last.
While Rs 3945.58 crore has been collected from coal/lignite mines, Rs 14,469.28 crore has been received from major minerals other than coal & lignite. Moreover, the Government has collected Rs. 90.41 crore towards the DMF from minor mineral sources like sand, stone, etc., he said.
Highest Rs 8191.04 crore DMF fund has been collected in Keonjhar district, of which Rs 4941.28 crore has remained unutilized till May this year.
Out of Rs 4843.63 crore DMF collected in Sundergarh district, Rs 1627.26 crore remained unspent.
Similarly, Rs 952.34 crore of Rs 1574.14 crore DMF fund collected in Jajpur district has remained unutilized till May of 2022.
The DMF collection in Angul and Jharsuguda districts is Rs 2241.19 crore and Rs 1023.27 crore, respectively. The unspent balance in Angul district is Rs 832.22 crore while Rs 194.33 crore remained unutilized in Jharsuguda district.
Only Rs 33.95 lakh of DMF fund has been collected in the year 2014-15. However, the collection has increased substantially in the following years.
While Rs 668.74 crore of DMF fund collected in 2015-16, it has been increased to Rs 2040.65 crore in 2016-17. The State Government has collected DMF funds of Rs 1678.14 crore in 2017-18, Rs 2548.38 crore in 2018-19, Rs 2964.62 crore in 2019-20, Rs 2623.24 crore in 2020-21 and Rs 4585.04 crore in the last financial year.
Moreover, the State is supposed to get Rs 1063.45 crore DMF till June of the current financial year. However, Rs 37.77 crore is yet to be paid to the concerned DMF by the miners. Action is being taken to realize the outstanding amount, said Minister Mr.Dholakia.
The DMF fund is being spent as per the guidelines of Pradhan Mantri Khanij Kshetra Kalyan Yojna (PMKKKY) and Odisha District Mineral Foundations Rules, 2015. High priority is being given to drinking water supply, protection of environment & pollution control, health service, education, women & child development, welfare of old & PwD, skill development, sanitation, housing, livelihood and road connectivity, informed the Minister in his reply.
Under other priority sectors, the fund is being utilized for infrastructure development, irrigation, power supply and plantation, he said.
As per DMF expenditure is concerned, Keonjhar district is on top position with utilization of Rs 3249.76 crore followed by Sundergarh (Rs 3216.37 crore), Angul (Rs 1408.97 crore), Jharsuguda (Rs 828.94 crore) and Jajpur (Rs 621.80 crore).