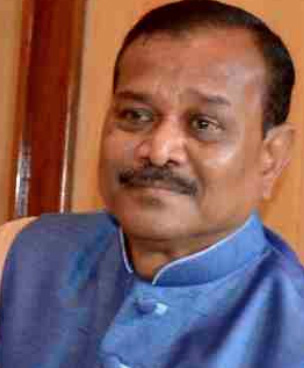 Bhubaneswar: The State Government has received a total fund of Rs 8406.76 crore under Compensatory Afforestation Fund Management and Planning Authority (CAMPA) in the past 10 years.
Forest, Environment and Climate Change Minister Pradip Kumar Amat informed this in the State Assembly on Tuesday while replying to a question of MLA Soumya Ranjan Patnaik.
Amat said the State has received the amount for compensatory afforestation in between the financial years 2013-14 and 2022-23. During the period, afforestation activities undertaken over 468,174.39 hectares of land and new forest area has been created, he said.
As per the statement, the State has got the highest allocation of Rs 6069.25 crore CAMPA fund in the year 2019-20, followed by Rs 511.82 crore received in 2017-18, Rs 460 crore in 2015-16 and Rs 445.40 crore in 2016-17.
Similarly, the State got Rs 230.95 crore in 2013-14, Rs 342.07 crore in 2014-15 and Rs 347.27 crore in 2021-22.
The state has not received a single pie from CAMPA in three financial years—2018-19, 2020-21 and 2022-23.
Apart from CAMPA, the State Government has got Rs 430.56 crore from 95 mining owners and industries for compensatory afforestation during 10 years (2013-22), informed the Minister.
Sources said the amount was spent for activities like compensatory afforestation, forest protection, infrastructure development, wildlife management and community forestry.
The CAMPA was constituted by the Supreme Court of India in July 2009 to ensure proper utilization of funds received from project proponents for diversion of forest land for developmental activities like erection of dams, mining and construction of roads and industries. The amount collected under CAMPA differs from area to area. In Odisha, major forest areas of the State are being diverted either for mining activities, construction of highways and industrial projects.
Besides afforestation activities, the state government has utilized CAMPA funds for projects like Ama Jungle Yojana (AJY) that encourages community participation in forest management and improvement of livelihoods of forest dependent communities. CAMPA fund is also being used for projects like regional wildlife management plans for area specific forest division, the source said.