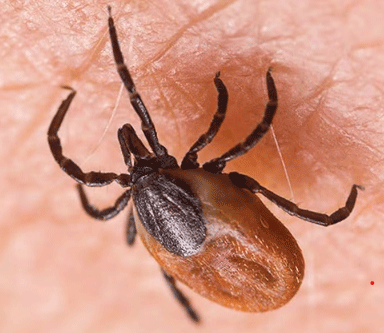 Bhubaneswar: At least 10 more people were found positive for scrub typhus infection in Odisha in the last 24 hours, taking the total number of such cases to 832.
Department of Health & FW sources said that all the new cases were detected in Sundargarh district.
59 samples have been tested in the past 24 hours, of which 10 were found positive, Sundargarh Chief District Medical Officer Kanhu Charan Nayak said.
Earlier, 183 of 901 samples sent for testing were detected positive for the scrub typhus infection in the district.
"Overall 193 scrub typhus cases have been reported in Sundargarh and one of them succumbed to the disease," he said.
The maximum number of such cases were found in Rourkela and Sundargarh towns and Majhapada area, Dr.Nayak said.
Keonjhar recorded the highest number of scrub typhus infections at 627, but no death was reported from the district, CDMO Kishore Kumar Prusty said.
12 positive cases were found in Bargarh district, and six of them died, another official said.
Scrub typhus infection spreads through bites of infected chiggers (larval mites).
In the meantime an expert team from Veer Surendra Sai Institute of Medical Sciences and Research (VIMSAR), Burla visited Bargarh on 16 September.
Department of Health & FW is now probing into the six scrub typhus death cases, Bargarh CDMO Jitendra Mohan Bebarta, said .
Public Health Director Niranjan Mishra said early diagnosis of the disease can prevent further complications.
 The State Government has empowered its surveillance system, and a number of tests have also been hiked across the state, Dr.Mishra said