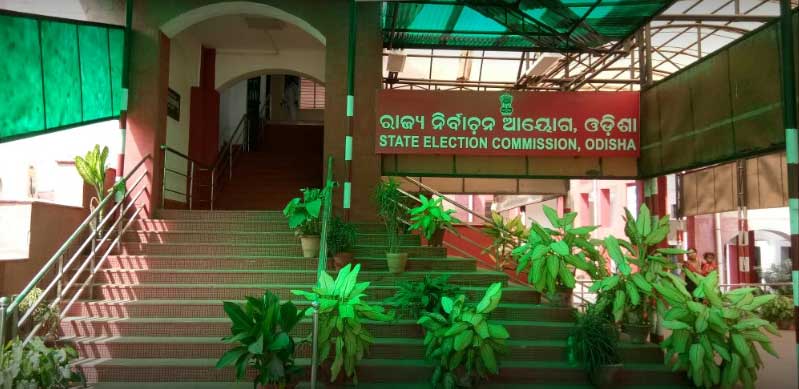 Bhubaneswar:  The State Election Commission (SEC) has released the final polling data on second phase voting for Panchayat election on Saturday.  As per the data, there was a 78.3 per cent voters' turnout during the second phase.
Subarnapur district has recorded the highest voters' turnout of 85.67 per cent while lowest 64.86 per cent polling recorded in Ganjam district during the second phase of voting for the election to Panchayati Raj Institutions (PRIs) held yesterday.
Angul district has recorded 80.32 per cent polling while it was 78.74 per cent in Balasore, 74.63 per cent in Balangir, 76.2 per cent in Bargarh, 81.04 per cent in Bhadrak, 84.9 per cent in Boudh, 79.64 per cent in Cuttack, 78.33 per cent in Deogarh, 81.08 per cent in Dhenkanal, 82.69 per cent in Gajapati, 78.68 per cent in Jagatsinghpur and 70 per cent in Jajpur district.
The polling percentage of other districts—Jharsuguda–85.14%, Kalahandi–83.81%, Kandhamal–79.5%, Kendrapada–74.88%, Keonjhar 78.18%, Khurda 73.97%, Koraput 79.01%, Malkangiri 73.43%, Mayurbhanj–76.85%, Nawarangpur–81.73%, Nayagarh–77.95%, Nuapada–77.67%, Puri 79.16%, Rayagada–77.16%, Sambalpur–78.43% and Sundargarh–74.25%.
The election was held for 168 ZP Member posts at 20,436 booths in 1,514 Panchayats in 68 Blocks across the State. The election was also very peacefully conducted at the disputed Kotia Panchayat.
Notably, the voter turnout in the 2017 Panchayat poll was around 78 per cent while there was 77.91 per cent polling in the second phase.