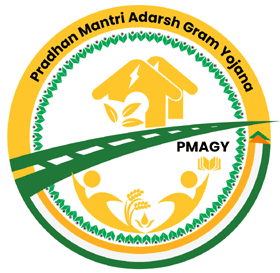 New Delhi: Only 73 households in Odisha have been provided pucca houses to the eligible beneficiaries in the villages covered under PradhanMantriAdarsh Gram Yojana (PMAGY).
This was informed by Minister of State (MoS) for Social Justice and Empowerment, A Narayanaswamy while replying to a question of Cuttack MP BhatruhariMahtab on Tuesday.
The Centrally Sponsored Scheme of PMAGY has been implemented since 2009-10 for integrated development of Scheduled Castes (SCs) majority villages.
During 2021-22, this scheme has been merged with two other existing schemes of the Department to be known as Pradhan Mantri Anusuchit Jaati Abhyuday Yojana (PM-AJAY), for which an amount of Rs 1800 core has been allocated for the financial year 2021-22, he said.
As per the position uploaded by the Government of Odisha on the portal for PMAGY, as on date, out of a total of 61,554 households found eligible for houses under PMAY-G, in the PMAGY villages of Odisha, 73 households have been allotted houses under PMAY-G.
As per the data, 63 houses have been allotted in Boudh district while four houses have been allotted in Khurda and remaining three in Bhadrak district. All other 27 districts have reported zero performance on execution of the scheme.
The Union Department has released Rs 81.72 crore to the State Government of Odisha under the scheme in 2021-22. While Rs 28.18 crore allotted in 2018-19, Rs 17.87 crore given in 2019-20. No fund was released by the Centre during 2020-21. Out of the total allocated fund, the State Government has been able to spend only Rs 25.91 crore, he informed.
The principal objective of the `Adarsh Gram' component of the merged scheme of PM-AJAY is integrated development of SC majority villages: primarily through convergent implementation of the relevant Central and State schemes and to take up identified activities, which do not get covered under the existing Central and State Government Schemes, through 'Gap-filling' funds provided as Central assistance to the extent of Rs 20 lakh per village.
The scheme was started on pilot basis wherein 1000 such villages were selected. In 2014-15, the scheme was further expanded to 1500 more villages. Since 2018-19, 19,080 villages have been selected so far under the scheme.
Till 2017-18, all such villages having more than 50 per cent SC population were eligible for selection under the scheme. From 2018-19 onwards, villages having total population 500 or more with more than 50 per cent SC population are eligible for selection under the scheme at present, said Mr.Narayanaswamy.
In Odisha, he said, a total of 175 villages were selected in 2014-15 out of which 169 were found eligible. In 2018-19, 946 villages have been selected of which 904 have been found eligible till date.
So far, 2,487 villages have so far been declared as 'Adarsh Gram' on achieving the desired parameters, out of which 83 villages are from Odisha.