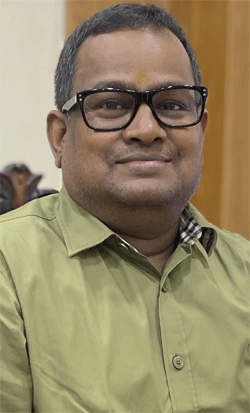 Bhubaneswar: Odisha Government has prepared a Medium Term Infrastructure Plan for road transport, civil aviation and railways sector with an investment of Rs 6367.34 crore in the sector during a period of five years, from 2022-23 to 2026-27.
Bishnupada Sethi, Principal Secretary Commerce & Transport held brainstorming with senior officials of the Department of Commerce & Transport.
It has drafted the five-year plan proposing an investment of Rs 1232 crore in the road transport sector, Rs 930 crore in the aviation sector and Rs 4205.34 crore in railways sector.
As per the draft plan, the State Government will develop 20 truck terminals to avoid illegal parking on NH & SH, port & mining areas as a measure of road safety & benefit of drivers & helpers. During the five years, 20 truck terminals are proposed to be built with a cost of Rs100 crores.
During 2022-23, 10 truck terminals are proposed to be built up with a cost of Rs.50 crores and during 2023-24 rest 10 truck terminals are proposed for construction during 2024-25, officials said here on Wednesday.
Steps will be taken for detection of traffic rule violations through camera surveillance systems for reduction of road accidents and fatalities.
During 2022- 23, the project is proposed to be implemented in one stretch of road with a cost of Rs.10 crore while the project will be taken up in two stretches of road during the year 2023-24 and another two stretches of road during 2024-25. The proposal is to be implemented with Rs.20 crore for each year.
The total cost of the above projects is Rs 50 crore for five stretches of road. In the State, there are more than 4000 kms of NHs, which are highly vulnerable from the point of view of road safety.
As there is a need for more funds, an amount of Rs. 350 crores has been proposed in the projects under the scheme for special assistance to the State for capital investment.
Similarly, for unbiased testing of driving skills through camera and sensors, it is proposed to complete civil construction of testing tracks in 10 locations during 2022-23 with a cost of Rs.12 crores and start work in 4 new locations during 2023-24 with an outlay of Rs.16 crores
In order to cater to the rising number of stage carriages, contract carriages as well as goods carriages on the roads, the Government is going to construct two Automated Testing Centres (ATC) during 2022-23 at an outlay of Rs10 crore, during 2023-24, three ATCs with an outlay of Rs.15 crores and one ATC is proposed to be constructed during 2024-25 at an outlay of Rs.5 crore .
Under the newly launched Electric Vehicle Policy, the State Government is proposed to provide subsidy of Rs.200 crore on purchase of EV during 2022-23, 2023- 24, 2024-25 2025-26 (each year Rs. 50 crore) which will make Odisha a lucrative destination for manufacturers of EVs by strengthening the supply eco-system, the officials said.
It is proposed to construct Block level Bus Stands in all 314 blocks of the state with passenger amenities. Out of 314 Block level Bus Stands, construction of 242 Block level Bus Stands are proposed to be taken up during the year 2022-23 to 2026-27 with a total amount of Rs.824 crore.
Under the aviation sector, the Department of Commerce & Transport has proposed to allocate an amount of Rs.232 crores for development of Jeypore airport in Koraput under RCS-UDAN scheme. An amount of Rs112 crore was proposed for additional private land acquisition of acre 204 during 2022-23.
During the year 2023-24, an amount of Rs.120 crore was proposed for further expansion of the runway up to 1800 mtrs and other developments towards the northern side. Now, the above proposal is included under the scheme for Special Assistance to States for Capital Investment, they said.
An amount of Rs.300 crores is proposed for construction of a new green field airport at Puri. Out of Rs.300 crore, Rs.150 crores is reserved for land acquisition of private land during 2022-23, Rs.75 crores is reserved for construction of runway and boundary wall during 2023-24 and Rs.75.00 crores is reserved for construction of Terminal building, ATC tower during 2024-25.
Under railway sector, the Government has proposed an allocation of Rs. 433.20 crore for Barbil-Banspani new Rail link, Rs 700 crore is proposed for Bargarh-Nuapada railway line, Rs.1600 crores for Gunupur- Therubali new Rail link project and Rs.1472.14 crores for Paradeep-Dhamara rail link project.
The programme will be funded through different State Government schemes and Central Government schemes/plans. Besides Funds under Special Assistance to State for Capital Investment are sought for, added the officials.