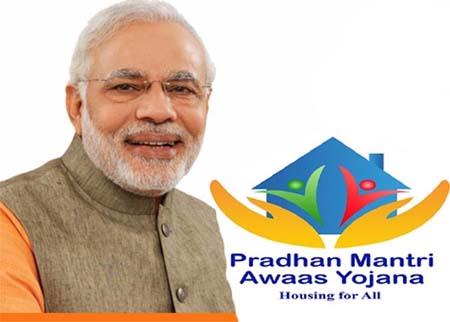 New Delhi: For construction of pucca houses for poor people in rural and urban areas of Odisha, the Government of India has released a total of Rs 6892.19 crore to the State during the past three financial years.
This was informed by Minister of State (MoS), Rural Development, Sadhvi Niranjan Jyoti in Lok Sabha on Tuesday.
Giving a written reply to a question asked by Congress MP from Koraput, Saptagiri Sankar Ulaka, the Union Minister said Rs 6031.07 crore has been released to Odisha during the financial years 2019-20 to 2021-22 under Pradhan Mantri Awaas Yojana-Gramin (PMAY-G).
Similarly, a total of Rs 861.12 crore has been given to the State Government under Pradhan Mantri Awas Yojana-Urban (PMAY-U) during the last three financial years, she said. Both the Central schemes are being implemented in all 30 Districts of the State.
Under PMAY-G, the Centre has released Rs 2197.33 crore during the financial year 2019-20, which was increased to Rs 2821.87 crore in 2020-21. However, the Government of India has drastically reduced funding for Odisha to Rs 1011.87 crore under the major rural housing scheme in 2021-22.
As per the reply of the MoS, the Ministry of Rural Development has released Rs 274.60 crore, Rs 295.52 crore and Rs 291 crore to Odisha under the PMAY-U scheme during 2019-20, 2020-21 and 2021-22, respectively.
Replying to other questions asked by Odisha MPs Basant Panda and Chandrani Murmu, Jyoti said construction of a total of 8,53,436 houses under PMAY-G have been completed in Odisha so far.
The total expenditure made under the PMAY-G scheme including Central share and State Government's share, during 2019-20 was Rs 5460.06 crore. The utilisation under the scheme in Odisha during 2020-21 and 2021-22 was remained at Rs 4556.46 crore and Rs 1122.72 crore, respectively.
Though only three and half months left until the end of the current financial year 2022-23, the Government of India has yet to release any funds to the State under the PMAY-G scheme till December 7. However, the State Government has utilized Rs 235.76 crore from its own resources.
Informing about the major shortcomings faced till date by the PMAY-G, the Union Minister said there is delay in construction of houses due to Covid-19 induced restrictions, delay on part of States/ UTs in releasing of Central & State Share from State Treasury to State nodal account of PMAY-G, delay in allotment of land to landless beneficiaries by the States/UTs, cases of unwillingness of beneficiaries, permanent migration, disputed succession, unavailability of building materials and at times general/ Assembly/Panchayat elections.