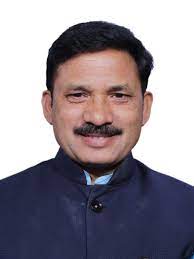 New Delhi: As many as 6230 Gram Panchayats (GPs) of Odisha have been made Service Ready under BharatNet Project, Union Minister of State (MoS) for Communication, Devusinh Chauhan told Parliament recently.
In a written statement, Mr.Chauhan said BharatNet project is implemented in a phased manner to provide broadband connectivity to all the Gram Panchayats (GPs) in the country, including Odisha.
He said a total number of 3810 GPs were taken up for implementation under Phase-I through Powergrid Corporation of India Limited (PGCIL), out of which 3809 GPs have been made Service Ready, as on November 1, 2021.
The Phase-II in Odisha is implemented in State-led model through the State Government under which 2,402 GPs have been made Service Ready out of 2,946 planned GPs. Further, 19 GPs have been made Service Ready on Satellite media out of 43 planned GPs. So far, 6,230 GPs have been made Service Ready in Odisha, Mr.Chauhan said.
The Union Minister further said that the infrastructure created under BharatNet project is a national asset, accessible on a non-discriminatory basis to the service providers, and the same can be utilized for provisioning of broadband/internet services through Wi-Fi Hotspots, Fibre to the Home (FTTH) connections, leased lines, dark fibre, backhaul to mobile towers, etc.
The work of providing broadband facility (Wi-Fi hotspots and Fibre to the home connections) in Phase-I GPs, with funding from Universal Service Obligation Fund (USOF), was assigned to CSC e-Governance Services India Limited (a Special Purpose Vehicle under Ministry of Electronics & Information Technology).
The BharatNet Phase-II is implemented in Odisha by the State Government, which is also responsible for its utilization, he pointed out.
As per the Indian Telecom Service Performance Indicators published by Telecom Regulatory Authority of India (TRAI), total 2.11 crore broadband subscribers are there in Odisha telecom service area, Mr.Chauhan added.