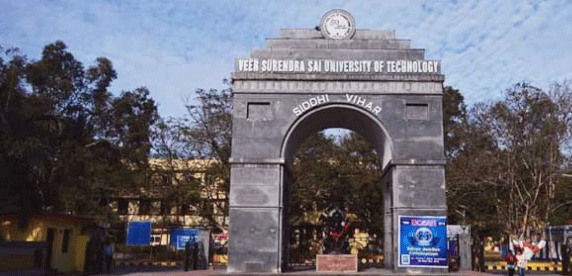 Bhubaneswar: The State Government will spend Rs 2,000 crore in three phases for the complete transformation of the Vira Surendra Sai University of Technology (VSSUT), Burla.
Chief Minister on Saturday approved the Master Plan for the development of the VSSUT, a premier technical institution of Odisha.
Steps would be taken for development of the institute in such a way that about 10,000 students will impart education in the institute in 24 undergraduate departments by 2026. As per the Master Plan, the strength of the students would be enhanced to 10,874 students from the existing 2849 students.
On August 25 last, on the direction of the Chief Minister, the Chief Secretary and 5T Secretary during their visit to the institute had advised officials to make a master plan to develop the University as a Centre of Excellence.
As per the plan, the VSSUT would be developed as a Multi Disciplinary Engineering and Research University by 2030 at par with prominent engineering institutes of the country like IIT and NIT.
To achieve the goal, it would have seven schools like School of Engineering, Skill Development Centre, School of Medical Technology and School of Basic Science.
As many as 24 engineering programmes, more than 14 departments and over 27 Centres of Excellence would be opened in seven schools.
All the schools would have modern laboratories and research centres. Every Centre of Excellence would have partnership with industrial houses and each centre would have at least one old student to work as a mentor so that it would work as a nodal centre for the development of rural and urban areas.
In the meeting, the Chief Minister directed concerned officials to complete the construction of all smart class rooms within 3 months. The hostel and other general repairs will be completed immediately and the institution will be provided with 24-hour power supply.
The Chief Minister also discussed with the Chancellor and Professors of the university. They all praised the transformation work and promised to work with commitment for it.
Skill Development and Technical Education Department, Principal Secretary, Hemant Sharma made the presentation while Chief Minister's Secretary (5T) VK Pandian moderated the programme. Chief Secretary Suresh Chandra Mohapatra and senior officers also attended the meeting.