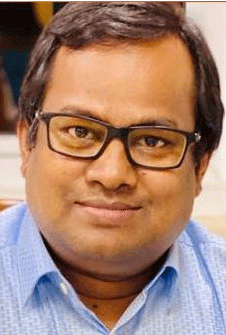 Bhubaneswar: Thanks to 5T Action Plan  more than 24.5 Lakh Miscellaneous and Caste Certificates have been issued to citizens in the State. Similarly more than 3.57 Lakh Mutation Cases have been disposed off.
Bishnupada Sethi, Principal Secretary Revenue and Disaster Management has been monitoring Citizen Centric Services being provided by the DoRDM.
DoRDM has undertaken many citizen-centric initiatives under 5T Action Plan to deliver the public services to citizens in a time-bound and hassle-free manner.
The land records and certificate services, delivered by Tahasildars have been made completely online to reduce the physical interface of public with the Government offices. Citizens have also choice of visiting the Revenue Offices or Mo Seva Kendras for assistance.
During COVID-19 Pandemic situation, Citizens don't prefer to visit any Government office. However, for uninterrupted delivery of revenue services to citizens during this period, Revenue & Disaster Management Department issued instructions to all Collectors to deliver all Citizen centric revenue services through Rajaswa Rath in their districts.
Through Rajaswa Rath, various kind of services like updated RoR after mutation, conversion or partition is delivered to Citizens at her doorstep. Through Rajaswa Rath, a total number of 35,327 updated RoRs, 23,155 caste certificates and 36,333 Miscellaneous Certificates have been distributed. This initiative has been appreciated by public with enthusiasm and reflected in their feedbacks received during "Mo Sarkar" calls. In the remotest corner of Odisha, people get their services at their doorstep thus saving both money and time.
During the pandemic also, Revenue & DM Department has undertaken an array of reforms by virtue of which, Citizens get updated RoR on the same day of Registration which is novelty by any standard in the entire country. Since, 1st April, 2021, Revenue & DM Department have delivered around 5,000 updated RoRs on the same day of Registration and more than 45,000 updated RoRs have been delivered within a week of Registration.
Currently, one can apply for various Miscellaneous and Caste certificates from anywhere anytime since December, 2019. However, Revenue & DM Department has reduced the mandated timeline for delivery of various Miscellaneous and Caste Certificates for the larger benefit of Citizens. After issuance of certificates, Citizens has the option of downloading certificate from mailbox, portal and DigiLocker.
Since, 1 April, 2021, more than 24.5 lakh Miscellaneous and Caste Certificates have been issued to the Citizens. Disposal of 3,57,509 Uncontested Mutation Cases is one of the major achievement of DoRDM.
While delivery of citizen centric services has been given priority, total 45.412 Un Contested Mutation cases disposed off in 7 days, which is one sort of record in the State.