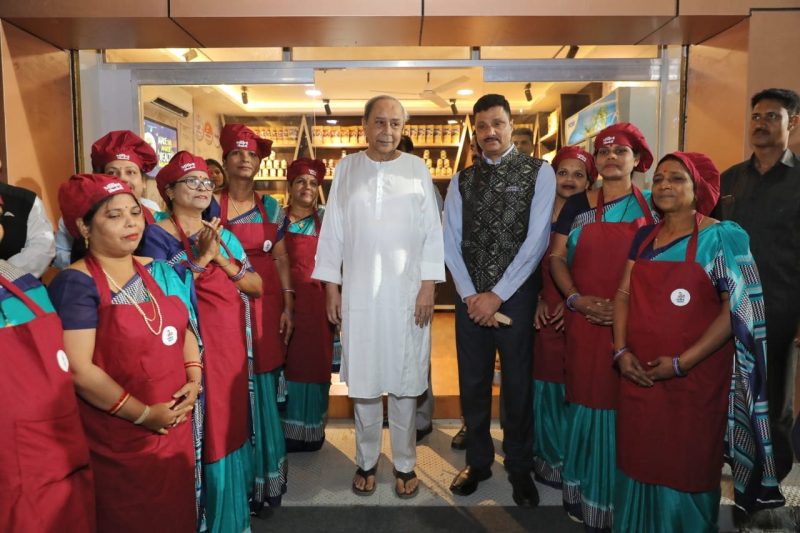 Bhubaneswar: Odisha Government has laid special emphasis on development of the agriculture sector through various interventions supported by a comprehensive, inclusive State Agriculture Policy as it is the single largest employment providing sector in the state, Chief Minister Naveen Patnaik said on Thursday.
"The sector holds the key to socio-economic development in the state," he said at the induction program for 22 Assistant Agriculture Officers in the State's Agriculture department.
Besides, 53 officials also joined Odisha Cashew Development Corporation.
Secretary to CM V K Pandian moderated the program.
Principal Secretary, Agriculture & Farmers' Empowerment Arabinda Kumar Padhee detailed out the orientation program of the Agri Sector organized here.
Chief Minister said that Odisha is predominantly an agrarian economy with agriculture and allied sector contributing nearly 21 per cent to the gross state value added products in the state.
He expected that the State agriculture sector would be filled up with new energy and passion for service as young officers become part of its delivery mechanism.
He advised the young officers to work with commitment following the 5T principles and hoped that their dedication would certainly boost the outcomes at field level.
Shri Patnaik further said that services under the sector have been brought under the umbrella of 5T & 'Mo Sarkar' with the objective of enhancing the delivery mechanism and reaching out to every farmer and every corner of the state achieving the highest level of satisfaction by farmers.
Focusing on the state's growth in agri sector, he said that Odisha has taken long strides from ship to mouth situation to become surplus in food grain production.
Moreover, the food grain production in the state has reached over 130 lakh Metric Tons during 2021 surpassing all its previous records, he said and added that it has been more than double during the last 20 years.
He said that Odisha is a top performing state in Cashew production and the crop has a huge potential in employment and income generation.
"I hope the infusion of new blood into the management of Cashew Development Corporation would vitalize the cashew sector in Odisha," the Chief Minister added.
Agriculture and Farmers' Empowerment Minister Ranendra Pratap Swain praised the vision of the Chief Minister in the growth of the agriculture sector and pro farmer policies.
He highlighted the steps taken up by his department.
Development Commissioner & Agriculture Production Commissioner, Pradeep Jena advised the new officers to be closer to farmers and agri entrepreneurs, and work for taking the benefits of state policies and programs to the farmers in the last mile.