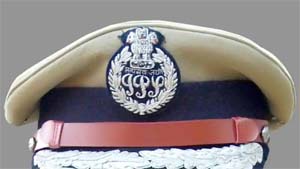 New Delhi: As many as 59 IPS posts of promotion quota are vacant in Odisha due to non-availability of eligible officers at Deputy Superintendent of Police (DSP) level.
This was stated by Union Minister of State (MOS) Home Affairs, Nityanand Rai in Rajya Sabha while replying to a question of MP Amar Patnaik.
In order to allocate an adequate number of IPS officers, the batch size of IPS (direct recruitment) has been increased from 150 to 200 from Civil Services Examination (CSE) 2020. This increase has resulted in higher allocation of IPS officers to Odisha Cadre also, he said.
However, 59 IPS posts of promotion quota are lying vacant in the State due to non-availability of eligible officers at DSP rank, said the Minister.
Replying to another query on modernization of police force, Mr.Rai said although police is a State subject, under the scheme of Assistance to States for Modernization of Police (ASMP), the Government of India supplements the efforts of the State Governments towards equipping and modernizing their police forces.
Under this scheme, the States are provided central assistance for acquisition of advanced weaponry and equipment for intelligence, communication, security, training, forensics, cybercrime, traffic policing, etc., he said.
These modern equipments also update digital and investigative expertise of police personnel. Further, construction and purchase of operational vehicles are also permitted in Jammu & Kashmir, the insurgency affected North-Eastern States and Left Wing Extremism (LWE) affected districts.
Moreover, construction of police station buildings is allowed to all States and UTs from the current financial year, he informed the House.
Under the scheme, the Inter-State Distribution Ratio decided in the year 2005 was based on the parameters like population (35 % weightage), sanctioned strength of police force (25%), number of police stations (15 %), and incidence of crime per lakh population (25%).
The scheme has been extended to the Union Territories (UTs) from the financial year 2022-23. Therefore, the Inter-State/UT distribution ratio has been revised based on the latest available data in respect of these parameters. While deciding allocations, an amount of Rs. 2 crore is allocated to each State and an amount of Rs.50 lakh is allocated to each UT and thereafter the rest of the funds are allocated as per the approved ratio, added the MOS Home.
Since State/UT-wise allocation is made on the basis of a neutral formula, there is no proposal to make any special allocation to Odisha, Minister Mr.Rai told BJD MP Mr.Patnaik in the written reply.
However, any State/UT, including Odisha has an opportunity to claim more funds as incentives under the component of 'incentives for police reforms' for which 20% of the total annual budget allocations are separately provisioned, he clarified.