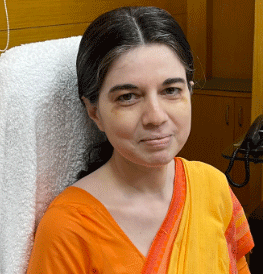 Bhubaneswar: In an aim to provide emergency medical care to road accident victims, the State Government has accorded in-principle approval for establishment of 55 more Trauma Care Facilities (TCFs) in the existing health facilities across the State.
Secretary, Health and Family Welfare, Shalini Pandit on Thursday issued a notification in this regard.
Government of Odisha is keen to strengthen the Emergency Medical Care (Trauma Care) in case of fatality rate due to road traffic accidents.
In the direction of the Supreme Court, the State Government has already established 33 TCFs through a notification dated 26.10.2018.
As per the operational guidelines on capacity building for developing trauma care facilities along National Highways issued by the Ministry of Health & Family Welfare, the preventable deaths because of road accidents are to be brought down to 10 per cent by developing a pan-India trauma care network in which no trauma victim has to be transported for more than 50 kilometres and a designated trauma centre is available at every 100 km
For further strengthening Government has empanelled 18 corporate hospitals with level-I trauma care facility in the State for providing cashless treatment to trauma victims due to road traffic accidents in the first 48 hours.
In obedience to the directions of the Supreme Court, the Government has such facilities along the 25 National Highways. With the decision to establish 55 more Trauma Care Centres, one trauma care facility will be available within 50 km.
The Department of Health & FW is taking steps to assess the gap in infrastructure, manpower, equipment and instruments and fulfil them to strengthen the new Trauma Care Facilities.