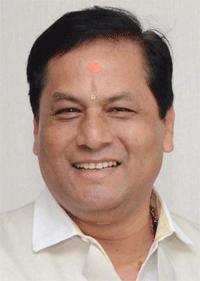 New Delhi: The Government of India has identified 53 projects worth more than Rs. 54,000 crore under Sagarmala Programme in the State of Odisha for enhancing the infrastructure related to port led industrialization, said Minister of Ports, Shipping and Waterways, Sarbananda Sonowal here on Tuesday.
Giving a written reply to a question asked by BJD MP Sujeet Kumar, the Union Minister said the projects have also been identified for port modernization, port connectivity enhancement, coastal community development & coastal shipping and inland waterways.
These projects are implemented by Central Ministries, Inland Waterways Authority of India (IWAI), Indian Railways, NHAI, State Government and Major Ports etc.
In the state of Odisha, a total of additional 9 projects with an estimated cost of Rs. 157 crore have also been identified for implementation under the holistic development of coastal Districts, he said.
Mr.Sonowal said, there are 5 projects worth Rs. 318 crore partially funded through Sagarmala Programme.
Paradip Port is a Major Port in the State of Odisha. Paradip Port has completed 2 projects under the Sagarmala Programme. These projects have been funded through private investment and through port's internal resources, he informed.
The Union Minister further said the Sagarmala initiative has a vision for port-led development across the coasts of India including Odisha. Some of the objectives of the project include port modernization, strengthening port connectivity, accelerating port-led industrialization and development of coastal communities.
As far as port led industrialization in Odisha is concerned, he said, more than 700 acres of land has been allotted by Paradip Port Authority for setting up of industries, crude oil storage terminal and multi modal logistic park.
Commenting on a query whether the Government has contemplated constructing another major port in Odisha, Sonowal said, "At present there is no proposal by Government of Odisha for construction of another major port in Odisha."
The criteria for setting up new port in a place generally involves—draft availability at the location and throughout the channel, traffic potential, connectivity/evacuation through rail, road & IWT with hinterland; land availability for jetty and back up; geographical and environmental conditions; social impact issues; cost benefit analysis; funding options.
Steps are being taken by the Government of Odisha for development of a Riverine Port (non-major port) on the left bank of the River Mahanadi at Akhadasali village, Mahakalapada Block of Kendrapada district, he informed.
For this purpose, the Minister said, the State Government has carried out the feasibility study and as per the report, total land requirement for the port is 300 hectares, out of which 175 hectares for Phase-l and rest will be utilized in future development.
The projected cargo handling capacity of the port is 45.88 MMTPA, out of which 18.43 MMTPA in Phase-I. The estimated cost for the project is Rs.2085 crore for Phase-l development. Government of Odisha have accorded in-principle approval in favour of Paradip Port Authority (PPA) for development of the Riverine port, he added.