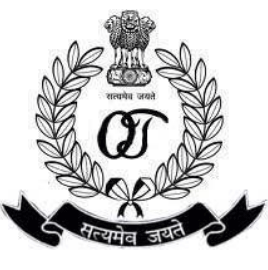 Bhubaneswar: As many as 546 prisoners, undertrial prisoners died in different jails of the State during the last 10 years, Minister of State (MoS) for Home, Tusharkanti Behera informed the State Assembly on Monday.
While giving a written reply to a question of BJD lawmaker Soumya Ranjan Patnaik, the Minister of State (MoS) said deaths of 200 prisoners and 346 undertrial prisoners have been reported in different jails of the State during 2013 to 2022.
While the deaths of 11 prisoners and 35 undertrial prisoners registered in 2013, the figures reached 24 and 49 in 2022.
As per the statement of the MoS, 43 prisoners including undertrials died in 2014, deaths of 46 prisoners registered in 2015, 48 in 2016, 47 in 2017, 51 in 2018, 53 in 2019, 78 in 2020 and 61 in 2021.
Apart from the above-mentioned deaths, 51 custodial death cases were also reported in the state during the last 10 years.
Notably, last month, the State Cabinet had decided to provide compensation to the next of kin of prisoners who die inside the jails in the state. The compensation was announced following recommendations of Orissa High Court and National Human Rights Commission (NHRC).
In another reply, Behera said 1,57,432 Bangladeshi refugees residing in 11 districts of Odisha.
The Minister said that Malkangiri district has the highest 1,04,233 Bangladeshi refugees, followed by 46,848 in Nabarangpur and 4,653 in Khordha.
Similarly, 15 Bangladeshi refugees are staying in Angul, 75 in Balasore, 200 in Bhadrak, 379 in Jajpur, 90 in Kalahandi, 441 in Kendrapara, 304 in Rayagada and 194 in Koraput.
He further informed that 3,740 Bangladeshi infiltrators are living in seven districts. Those are staying in the districts of Bargarh-02, Bhadrak-199, Kendrapara—1649, Bhubaneswar (Khurda)—17, Jagatsinghpur—1112, Malkangiri—655 and Nabarangpur—106.