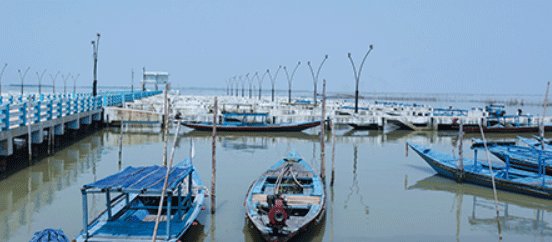 Bhubaneswar: At least Five 'Roll On (RO) — Roll Off ' (RO PAX) Jetties have been identified for Sagarmala financing in Odisha.
The project cost of these waterway facilities will be Rs.178 Crore. RO and RO PAX services are being created to ease pressure on coastal roads and enhance facilities for tourists, officials said.
The Ministry of Ports, Shipping & Waterways (MoPSW) has accorded administrative approval for sanction of Rs 50.30 crore for developing all-weather ROPAX (Roll-on/Roll-off Passenger)Jetty and allied infrastructure connecting Kaninali in Bhadrak district and Talachua in Kendrapara district under the Sagarmala initiative.
The State Government will fund another 50 Percent cost of the project. The total capital cost of the project is Rs 110.60 crore which includes construction of RO-PAX Jetty at Kaninali and Talachua, utility infrastructures such as parking area development, navigational aids and dredging.
Similarly RO PAX Jetty at Balugaon in Khurda district has been identified for funding in Sagarmala Project with a cost of Rs.27 Crore. Another RO PAX Jetty at Krishnaprasad Gada in Puri District will come up with an investment of Rs.27 Crore.
Ferry Service between Satapada and Jahaniakuda In Puri District will also come up with a cost of Rs.13.96 crore.
The Department of Ports of Government of Odisha is implementing the projects, officials say.
The Sagarmala Projects are implemented on a 50:50 sharing basis and the State Governments are implementing the projects with a view to enhance tourism and ease traffic flow on coastal roads.
States of Odisha, Andhra Pradesh, Tamil Nadu, Karnataka, Gujarat, and Maharashtra are implementing 42 such projects.