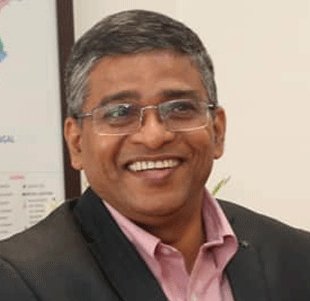 Bhubaneswar: Nearly Five Lakh Beneficiaries have been inoculated  as on date in the State with well organized Vaccination Program is being taken up by the State Government.
ACS Health & Family Welfare, Pradipta Kumar Mohapatra has been monitoring Vaccination Management being undertaken across the State.
Both Health Care Workers (HCW)s and Front Line Workers (FLW)s are receiving COVID-19 Vaccine in the State.
While 2,88,226 HCWs were given First Dose 2,04,469 FLWs were inoculated with the First Dose of Vaccine.

At least 85 Percent of HCWs are covered already and more are to be covered in coming days.
Second Dose of Vaccine, which started on 15 February, has already covered 10,590 HCWs by 16 February Evening 6 PM to be very specific.
On 16 February, total beneficiaries vaccinated were 14,744, which was over 73 Percent of the Day's Target.
While HCWs vaccinated with First Dose were 666, HCWs with Second Dose numbered 10,034 and 4044 FLWs took the Jabs.
With the Center extended the timeline for vaccination of Health Care Workers (HCW)s till 25 February, the Collectors, Municipal Commissioners and CDM&PHOs have made arrangements accordingly.
While by 13 February, 2021, all districts were supposed to achieve 100 Percent coverage of first dose of vaccination of HCWs, however since the districts haven't been able to achieve this, MoHFW has extended the timeline for mop-up vaccination for remaining HCW till 25 February 2021.
So the HCWs, who are coming forward to take the Jab are extended the facility in various sessions.
On 16 February, 172 Sites were operated out of which 15 are COVAXIN and for HCWs 126 and for FLWs 46 Sessions were organized.
Out of the 2,04,469 FLWs 1,29,655 FLWs are already vaccinated, which is 63.4 Percent of the Target.
So far FLWs are concerned, more responses are seen among them and it is going on smoothly, said an official.
Over 10,000 FLWs have been vaccinated in Ganjam, which tops the list followed by Sundargarh with 8610 on Tuesday.
Balasore, Kalahandi, Nuapada, Subarnapur districts are lagging behind in coverage of FLWs, for which the District Authorities have been advised to take proactive steps, said sources.