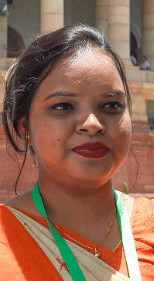 New Delhi: As many as 45 people were killed in accidents in mines during the last 12 years in Odisha, Union Minister of State for Labour and Employment, Rameswar Teli told the Lok Sabha on Monday.
In a written reply to a question of BJD MP Chandrani Murmu, the Union Minister said 43 fatal accidents have been reported in Odisha in between 2010 and 2022 (June 30), in which 45 people were killed.
Similarly, 71 persons were injured in 68 accidents at mines areas which were serious in nature.
The compensation to the workers in the mines for injuries and deaths is provided by the respective Mine Management as per the provisions of the Workmen Compensation Act, 1923, he said.
Mr.Teli said there are also provisions to protect the interest of labourers injured in an accident under the Mines Act, 1952. The mine owners are required to comply with provisions viz. to provide alternate employment in the mine for which the employee is medically fit, disability allowance determined in accordance with the rate prescribed etc.
Informing about the accident audit procedure, the Minister said, after each accident, the Directorate General of Mines Safety (DGMS), a subordinate office of the Ministry of Labour & Employment, conducts enquiry to find out the reasons of the accident so that such accidents could be avoided in future.
After enquiry, he said, the DGMS take appropriate action as per the law against the persons found responsible for the accident. These actions include prosecution in the court of law, suspension, removal from service, withheld promotion / increment, removed from the statutory post, etc, he added.
DGMS has been entrusted with the task of inspection of mines to ensure the compliance of the provisions of Mines Act 1952 and rules and regulations framed thereunder for enhancing the safety of mine workers. The directorate can suggest suitable remedial measures to the mine management and issue temporary stoppages of a mine or part thereof.
The DGMS is taking promotional measures such as holding National Conferences on Safety in mines, conducting National Safety Awards (Mines), imparting Vocational Training and Other Training, Observance of Safety Weeks and Safety Campaigns, Holding Rescue Competition, promoting participation of worker in safety management, awareness and information dissemination.
It also takes technical measures such as introduction of risk assessment techniques and preparation of safety management plan aimed at mitigation of risks and to ensure safety of workmen, introduction of standard operating procedures to avoid unsafe practices in mines, issuing circulars as guidelines for safe operations in identified thrust areas from time to time.