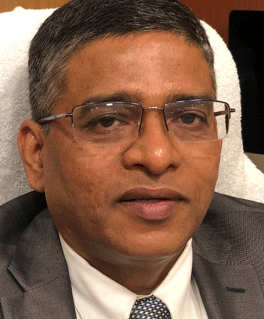 Bhubaneswar: More than 44,800 Health Care Workers (HCW) have been vaccinated in the State on Thursday.
By 6 PM of 21 January, 44,880 number of health care worker beneficiaries have been vaccinated, which turns out to be 121 Percent of the total listed beneficiaries for today.
While it was targeted to vaccinate 37,076 beneficiaries on 21 January, as more beneficiaries were invited than targeted expecting some absentees, the coverage is above 100 Percent in many districts.
ACS Health & Family Welfare, Pradipta Kumar Mohapatra took review of Vaccination Program on 21 January evening.
All the districts prepared their Micro-Plan for continuation of this vaccination program so as to cover vaccination of the already listed health care worker beneficiaries.
It was planned to have 5 sessions in the medical colleges and big private hospitals, one to two session in the District Headquarter Hospital, SDH and CHCs so as to complete it by end of January 2021.
All categories of staffs (HCWs) are planned to be included in all these sessions.
While 436 sessions were planned similar sessions were held and vaccination went on smoothly.
While Ganjam planned for 1335 beneficiaries 3747 took Jabs and the district reported 281 Percent achievement.
It was planned for 800 cases and turnout was 1886 in Angul and the district registered 236 Percent vaccination.
Bhadrakh reported 218 Percent achievement, Puri reported 167 Percent and Balasore reported 165 Percent vaccination during the day.
Deogarh reported lowest 44 Percent achievement, while Kenojhar registered 82 Percent vaccination.
In Bhubaneswar target was 600 however it went up to 1113, which came out to be 186 Percent.
However Khurda district planned for 2726 beneficiaries and 2895 received Jabs, which turn out to be 106 Percent.
Vaccination Drive is going on smoothly and all care is being taken by the Department of Health & Family Welfare, said sources.
In fact this is a voluntary vaccination program, those beneficiaries who willfully refuse vaccination will not get opportunity for free COVID-19 vaccination from Government subsequently, pointed out a senior official.