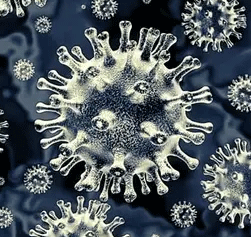 Bhubaneswar: Death of another 44 persons due to Covid-19 reported in Odisha on Wednesday raising the total tally to 3432.
Out of the 44 deaths, Bhubaneswar, Ganjam, Kalahandi and Puri districts reported four death cases each while Cuttack, Jagatsinghpur, Jharsuguda, Rayagada and Sundargarh districts reported three deaths each.
Similarly, death of two persons occurred in each of Mayurbhanj, Bargarh and Boudh districts. Khurda (excluding Bhubaneswar), Dhenkanal, Gajapati, Kandhamal, Keonjhar, Nuapada and Sambalpur districts reported a single death case each.
Moreover, 678 persons have died from the virus in the first 16 days of June while 711 have died in the entire month of May and 118 in April.
During the past 24 hours, the State has reported 3535 fresh Covid-19 cases. Of which 2016 cases are from quarantine and 1519 due to local contacts, the Information and Public Relation Department informed.
Khurda district reported the highest 533 fresh infections and lowest 12 cases reported in Jharsuguda district. A total of 58,695 samples were tested in the State during the past 24 hours. The Test Positivity Rate (TPR) now stands at 6.02 per cent.
The total Covid cases in the State reached 8,63,061 till today. The Covid-19 active case tally now stands at 47,796 active cases in the State as 8,11,780 patients have recovered from the disease.
As the latest lockdown order is going to end tomorrow morning, the State Government will come up with a fresh order today.
The Government is very likely to relax the restrictions in the districts where the infection rate and active cases has gone down during the past several days.
Phase Wise Unlock is likely, officials feel.