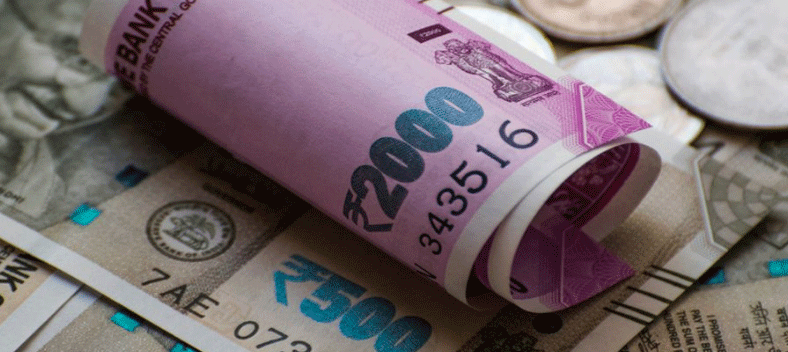 Bhubaneswar: Odisha's Economy has seen massive transformation in the past two decades with the State's journey from a revenue-deficit economy to a revenue-surplus one. All this was possible because of timely interventions and steps taken by the officers responsible for fiscal management. The State is also now known for its vibrant economy.
Rich in mineral resources, the State is attracting minerals-based industries. In the last two decades. In fact Odisha has succeeded in wooing all big minerals-based industries which have greatly contributed to the State's economy, sources said.
According to latest Monitorable Fiscal Indicator Report of the Department of Finance, the State was having a revenue deficit of Rs 2574.20 crore during the financial year 1999-2000, which turned to revenue surplus of Rs 43,471.90 crore by the end of March of financial year 2021-22.
State's revenue deficit, which was -5.38% of State Gross Domestic Product (GSDP) in the year 1999-2000, has gone up to 6.81% of GSDP by the end March 2022. The fiscal deficit has increased from -8.01% to 3.23% of GSDP during the past two decades.
State's own tax revenue collection was only Rs 1704.08 crore during the year 1999-00. Now, almost every month, the State Government is getting more than this amount. The State had collected Rs 40747.92 crore own tax revenue during the last financial year. Similarly, the non-tax revenue collection during the two decades has been enhanced from Rs 716.48 crore to Rs 54,256.81 crore.
State's own revenue collection has increased from Rs2420.56 crore to Rs 95004.73 crore during the period while the total receipt from the Centre has also gone up to Rs 58054.71 crore from Rs 3464.07 crore.
The total revenue receipts including State's own tax, non-tax, share tax and grant from Centre, has increased from Rs 5884.63 crore in 1999-2000 to Rs 1,53,059.44 crore in 2021-22.
Consistent generation of revenue surplus has helped the State Government to leverage public spending for creation of infrastructure, implementation of development schemes and welfare of people.
In tune with the revenue generation, the expenditure has also increased in the State during the period. The revenue expenditure has increased from Rs 8458.83 crore to Rs 1,09,587.54 crore till March end of 2021-22.
State's capital outlay during the year 1999-00 was only 1.67% of GSDP. Now, with surplus revenue, the capital outlay has gone up to 3.56% of the GSDP and the State has estimated to spend 5.38% of GSDP in capital creation during the current financial year.
Giving a written reply in State Legislative Assembly on Monday, Finance Minister Niranjan Pujari said, "As part of the second generation of public financial management (PFM) reforms, the State Government has gone ahead with the best practice of Strategic Budgeting, whereby the Administrative Departments and Implementing Agencies are preparing their Budgets within the advance ceiling communicated along with the Budget Circular."
This has ensured involvement of all stakeholders in the process of Budget formulation, thereby resulting in better utilization of budget allocations, he said.
Bringing out new disclosure documents on Fiscal Strategy Report, Fiscal Risk Statement, SDG Budget, and Status paper on Public Debt along with Annual Budget for two consecutive years, i.e. 2021-22 and 2022-23, has made Odisha as one of the leading State in budget transparency and disclosure, said Mr.Pujari.
The Minister further added that a Budget Stabilization Fund has been proposed to be set up during 2022-23, which will act as a buffer against volatility in revenue collection. This innovation, the first of its kind in the country, would be helpful in maintaining the momentum of public spending with focus on capital outlay on a sustainable basis, even during periods of uncertainties.