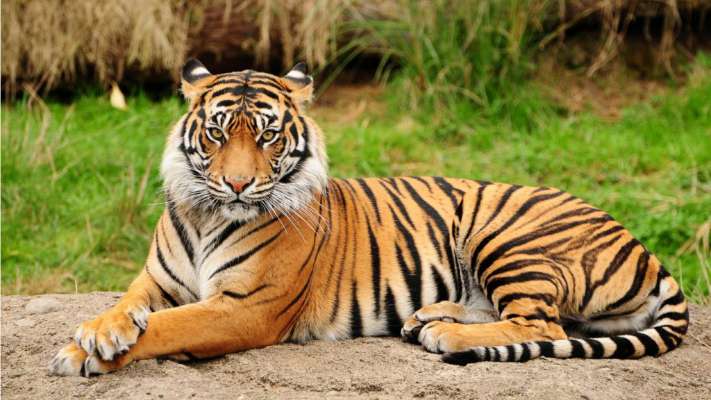 New Delhi: The Government of India has sanctioned over Rs 40 crore to Odisha for conservation and protection of tigers and elephants in past three years, Union Ministry of Environment, Forest and Climate Change, Ashwini Kumar Choubey said.
In a written reply to the Lok Sabha recently, Mr.Choubey said the Centre has released Rs 30.05 crore to the State government under Project Tiger scheme during the financial years 2018-19, 2019-20 and 2020-21.
While Rs 10.22 crore has been released in the financial year 2018-19, Rs 13.03 crore was sanctioned in the next year. However, the allocation has been cut down by 50 per cent to Rs 6.80 crore during the last financial year (2020-21).
Similarly, the Union Government has released financial assistance of Rs 10.94 crore for Project Elephant during the three past years. As per the Minister's reply, Rs 197.28 lakh has been given to Odisha in 2018-19, Rs 319.13 lakh in 2019-20 and Rs 577.99 lakh during 2020-21.
Moreover, Rs 18.94 crore has been given by the Centre to the State Government for development of wildlife habitats during the period.
The Ministry provides financial assistance to States/UTs under the Centrally Sponsored Schemes of 'Development of Wildlife Habitats', 'Project Tiger' and 'Project Elephant' for management of wildlife and its habitat in the country, he said.
The activities supported under these schemes include restoration of natural water bodies, creation of artificial waterholes, augmentation of food/fodder sources in protected areas, construction/erection of barriers such as solar powered electric fences, bio fencing using cactus, boundary walls, animal proof trenches etc.
As a result of concerted efforts made for protection and conservation of wildlife, the population of several wildlife species like tigers, elephants, Asiatic lion, rhino etc. in the country has increased, Mr.Choubey said.
Replying about the reasons behind rising human wildlife conflicts, the Minister said the main causes of human wildlife conflict include habitat loss, growth of population of wild animals, changing cropping patterns that attract wild animals to farmlands, movement of wild animals from forests area to human dominated landscapes for food and fodder, movement of human beings to forests for illegal collection of forest produce, habitat degradation due to growth of invasive alien species, etc.